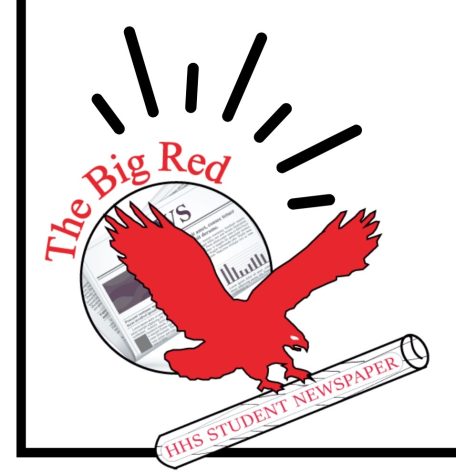 Alessandra Burnett and Jason Ford
March 17, 2023 • No Comments
In this new segment from The Big Red, our reporters comb through the news of the week to present you with five news stories you may have missed or want to learn more about. Our criteria for selecting these...
Alex Cutler, Staff Writer
March 9, 2023
Before any of her hockey and field hockey games, Olivia Bower can be found sitting in the same spot in the locker room with earbuds in, blasting "Starships" by Nicki Minaj to get dialed into the right...
Girls Varsity Basketball v.s. Tyngsborough
Ella Spuria, Head Photographer
January 9, 2023
Girls Basketball is back. Last week they took on Tyngsborough, taking a win of 50-31. And they plan to do it again tomorrow when they go up against Littleton in the gym. Don't miss it, 7 pm.
Boys Varsity Ice Hockey v.s. Grafton
Ella Spuria, Head Photographer
December 16, 2022
Last Saturday (12/10), our Boys Varsity Ice Hockey team opened their season against Grafton. It was a tough game, with some tough plays, but this is only the beginning. Dont miss their next game tommorow...
Saturday, April 1
62°/ 41°
Tuesday, April 4
52°/ 43°
Wednesday, April 5
58°/ 45°
Thursday, April 6
64°/ 39°
Loading ...
Hudson Athletics Twitter Feed