Fall Musical Highlights a Talented Team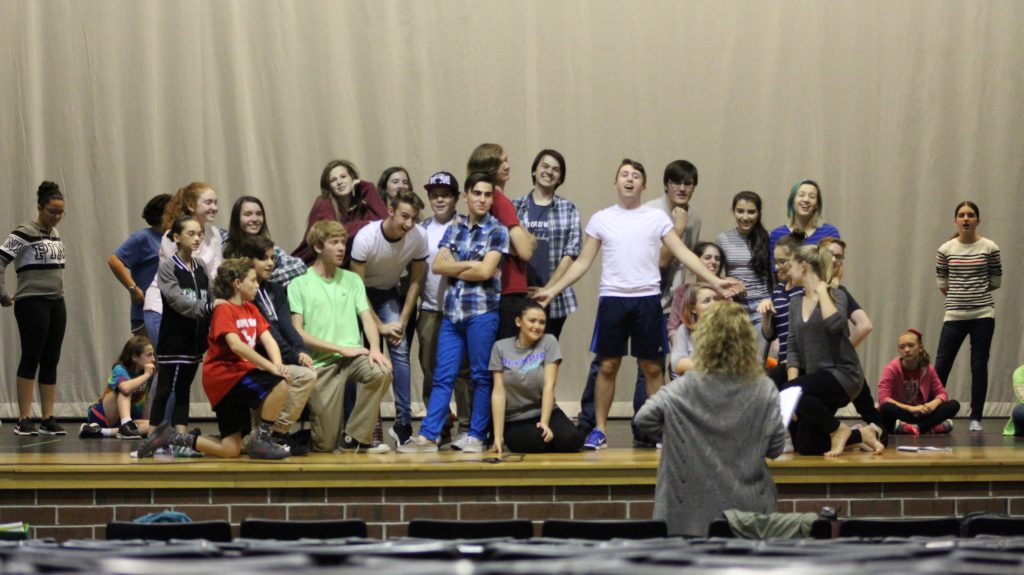 by Rebecca Shwartz
Fourteen years passed since Kathleen McKenzie last directed one of the most popular musicals about the Bible, and for the past four years, she's been searching for the right group of kids to perform Joseph and the Amazing Technicolor Dreamcoat. This year, she finally found that group.
"I wanted to do a show that highlighted us as a group, and it just wasn't the right show for that mix of kids [in previous years]," McKenzie admits. "I am blessed, being able to work with these kids."
As the kids in the musical rehearse number after number, they never complain nor goof off, focusing on how to fit their role and portray the character in a realistic way as they race across stage to their designated spots.
"The rehearsals are pretty difficult, but it's a nice way to end the school day," actor Garet Mildish says as he shrugs. "But once tech weeks begins, it's like Hell on Earth."
In rehearsals week to week, everyone keeps their positive attitude, preparing for their opening night on November 18.
The actors take great pride in their roles and how this musical will turn out, especially main actor Ben Carme, who's playing Joseph.
"I'm intrigued and compelled by the storyline of being a dreamer and never giving up," Carme says. "I honestly love this musical."
Carme's positive energy spreads to all the other actors, who have been there for each other when a musical piece or dance confuses them. Eighth graders listen to seniors for guidance, and sophomores practice with freshmen to reach the required pitch for numerous songs.
Alicia Sagastume, ecstatic while she hit high notes in the middle of rehearsal, bounded around the auditorium with a grin from ear to ear.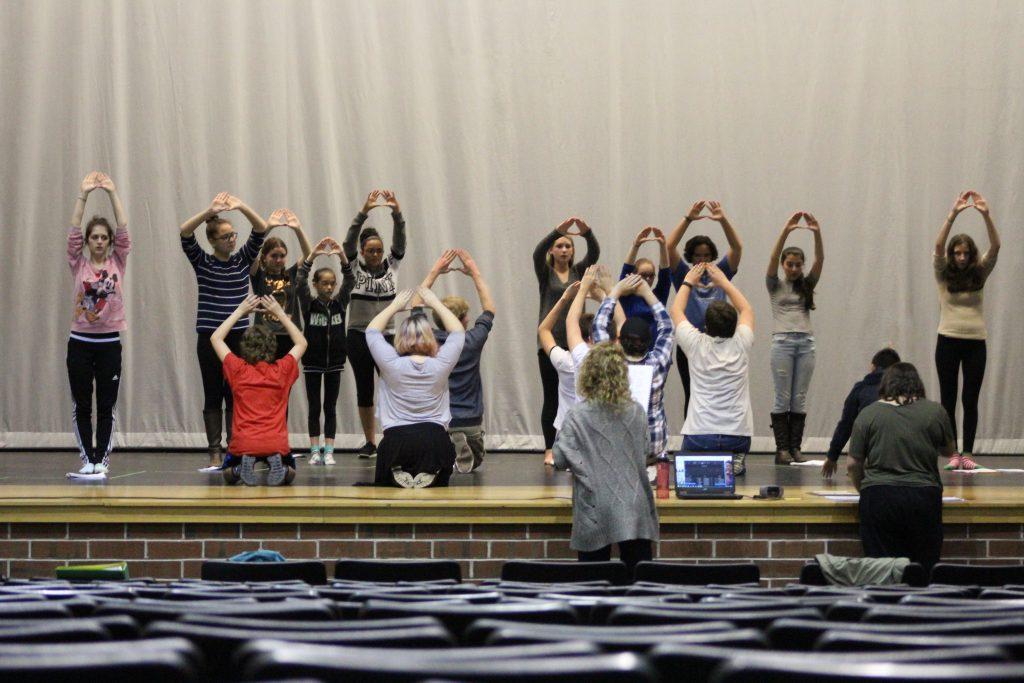 "Everyone has something to point to and say, 'I did that. I'm proud of what I did. I feel like I belong,'" McKenzie says, and the statement stays true as rehearsals keep barreling forward day after day.
Throughout the play, there are many moments that bring out the side characters' importance and their pride, such as the salsa scene between one of Joseph's brothers and Potiphar's wife. It shows how hard they've worked to reach this point, how the wives create harmonies for the vocalist to sing to, and how Joseph's father reacts to his death. This small dancing scene draws in the audience, even if there are no vocals. The dance numbers as well as the songs can steal the show.
To McKenzie, this musical brings everyone together and shows that drama society isn't about only the two main actors. She stresses that everyone in this play is equal to or even more important than Joseph in the end, as the ensemble is in every piece and every actor shows up at least once in each act.
"They're such a welcoming group, and they're there for each other," McKenzie says. "That's what I love about them."