A Chance at History
Celtics Fall to the Heat in Game 7
With all of the playoff pressure on the Celtics during Game 7 against the Heat, the team embarrassed themselves on their home court, blowing the most important game of the season. But what a road they took to get there, coming back from a 3-0 deficit.
The Celtics are familiar with elimination games, especially since they had won three of them against the Heat and two against the 76ers this year alone.
Somehow, the Celtics forced the series to game seven after being down 3-0. No team has ever come back to win after being down three in the NBA Playoffs and the Celtics were looking to be the first.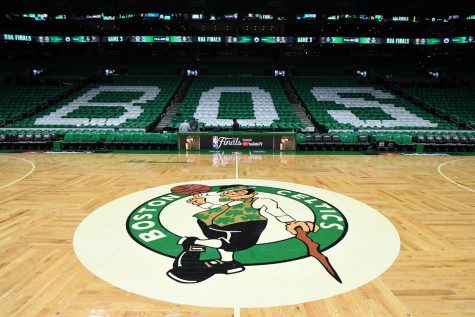 The odds looked in the Celtic's favor as they were the first team to bring a series back to 3-3 and have home-court advantage. Being at home hasn't mattered too much for the Celtics for the playoffs as they now carry a 5-6 record.
The Celtics seemed invincible when facing elimination after Game 6, but sadly Malcolm Brogdon and Jayson Tatum were not. Brogdon had been facing an injury for the series but played through it. Tatum faced an ankle injury early in game seven but stayed in, clearly affecting his performance.
Brogdon had won the Sixth Man of the Year award but he was suffering through a forearm strain in his shooting hand. It seemed like it affected his shooting poorly as he only played seven minutes shooting 0-3 in game seven, missed Game 6, was 0-2 in game five, and 1-5 in game four.
Another problem was Jaylen Brown. He is a great player, but his performance in this series wasn't. He consistently missed shots he usually hits. It felt that every shot was an automatic miss. I trusted Derrick White and Marcus Smart more with the ball.
However, Brown's Game 7 performance was the exclamation mark on the series as he had more turnovers than the entire Heat team combined.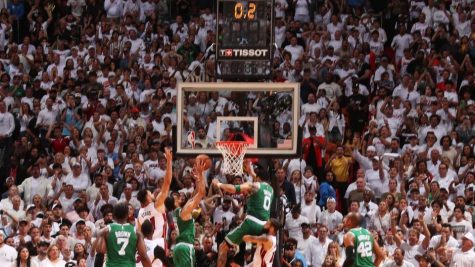 We can't focus only on the negatives as games four, five, and six were great.
Game 6 will go down as one of my favorites of all time, especially with White's buzzer-beater to end it. It is my favorite finish to a game in recent memory and no game made me feel that emotional in a long time.
The Celtics had a hard-fought run. Players such as Derrick White, Marcus Smart, Al Horford, and Grant Williams made that possible. Though I'm sad the season is over, I'm proud of how far we came.