The Wild Hare is Hopping
Even in its first year, Wild Hare has quickly become one of the best places in Hudson to eat, study, talk, people-watch, and relax. Tucked away in the back of The Landing at Hudson Mills, Wild Hare provides a unique atmosphere. Rich leather couches bask in the sunlight from the floor-to-ceiling windows, while tables and chairs stimulate conversation surrounded by mid-century modern meets farmhouse industrial fixtures providing more aesthetic than your average coffee shop. The shop combines biophilic design with traditional industrial architecture; giving the old unused factory mill a second life.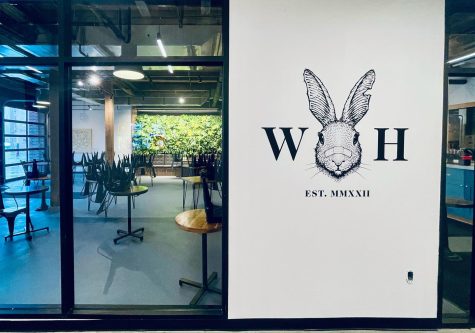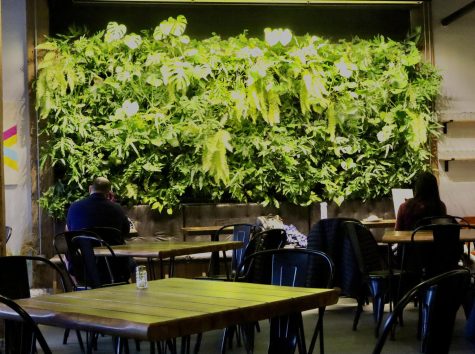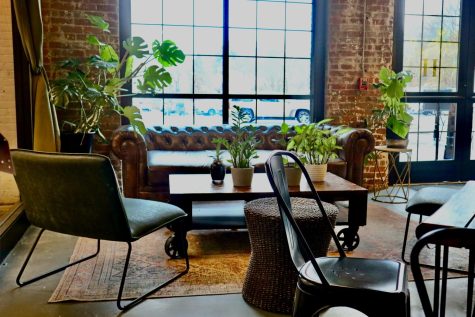 In addition to possessing that coffee shop look and feel, the carefully cultivated menu items set itself apart from your average cafe and sandwich shop. Some recipes rival five-star cuisine you'd typically find in Boston, Portland, ME, or New York.
The cafe opens at 7:00 a.m. every day with its brunch menu items available. The Breakfast Sammie is essentially a much better quality McDonald's breakfast sandwich with its house maple sausage, gruyere cheese, farm egg, tomato jam, and brioche bun, complete with a side of roasted habanero hot sauce.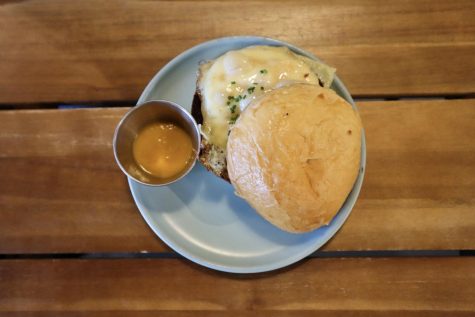 Hot and cold drinks are perfectly crafted for you to pair with your morning meal. The Wild Hare coffee rivals Starbucks and since the cafe itself doubles as a beer cellar for the downtown Hudson brewery, Medusa, alcoholic drinks are always an option. If you consider yourself a teetotaler, don't fret; there is something for you as well. There is a range of tea options, served both hot and iced.
In addition, the tea lattes are to die for, the chai being my absolute favorite, hot or iced. The flavor in the drink is powerful and rich, making you believe that the cardamom, ginger, black pepper peppercorns, clove, and cinnamon were purchased directly from an Indian market. The drink itself combines the slightly spicy taste of the chai with the creaminess of the latte, blending it together creating a flavor that you have never had before.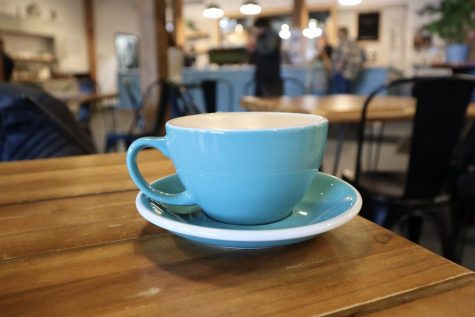 If you aren't there for a full meal and just wish to have something small, I want to direct your attention to the 'Nibbles' section of the menu. Which include options of pickles, cheese boards, charcuterie boards, and three different types of popcorn. I highly recommend the Olive Harvest Popcorn, you will never want to open a bag of Smartfood after tasting what popcorn could be.
Originally, Wild Hare opened as a brunch restaurant, beer cellar, and coffee shop, but has recently expanded to dinner as well on Thursdays through Saturdays. The menu items for dinner sound, look, smell, and taste decadent due to the Wild Hare having a professionally trained Head Chef, Ryan Boya, on their staff.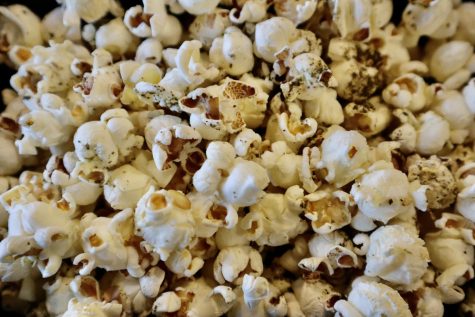 On the topic of the staff, they make your experience at the Wild Hare even more enjoyable. From the moment when you first walk into the cafe, you are met with a smile and a friendly greeting. I have never had a negative experience with any of the members of their staff and they are always open to giving suggestions of what on the menu they think you should try. 
There are truly no major complaints that I can think of and the food, staff, and location make it a very enjoyable place to spend time. Without a doubt, the Wild Hare is a must-visit on your culinary journey in Metrowest. I give this establishment five out of five croissants.