A Hudson High Staple
The Copy Center: an essential service to the HHS community
Each school day, staff and students rush to the HHS copy center to collect the papers they've printed or copied. Whether it be to pass out to a class or to meet a due date, the papers the copy center provides us daily are a huge part of our education.
Fifteen years ago, when the High School reopened its doors, the copy center was right there with it. In other schools, teachers still have to do their own copying and printing, so the copy center is greatly appreciated among staff especially.
John McClellan and Scott Burnham have worked in the copy center for years, each one working in the Hudson Public School system for over a decade. McClellan has worked in the copy center since it's been open.
Something McClellan and Burnham enjoy about the job is the opportunity to talk with others, and learn more about what they're doing in class.
"You see all the students, and you're just talking about whether you're in drama, whether you're in sports. It's just fun to interact and to hear what the kids are thinking," Burnham says, "That's just kind of what it's all about."
Something about the HHS copy center that anyone could recall are the different colorful posters and papers, each one with a positive or humorous message. They catch your eye as you are waiting for a paper, whether it be a word search or an inspirational quote, and it's a great way to continue your school day.
"I put these pictures together that people know, quotes that are kind of funny or inspirational, and that's what I like, too," says McClellan, adding on about aspects of the job he enjoys. 
Of course, like with any job, small conflicts can arise. Working with machines can be difficult at times, but just with any other job you'd have, you deal with it. "You can't let it get you down," McClellan says.
However, it can get frustrating when people don't use their manners.
"My least favorite part? When people don't say please and thank you. Manners are so easy, you get them for free when you're born. All you gotta do is develop them," McClellan says.
In addition to lack of manners, some students are inconsiderate in the sense that they print out papers, and then forget to pick them up. The staff always makes a point to print everything out as soon as possible, and when papers aren't picked up, it can be irritating. They end up in a massive pile underneath the front desk.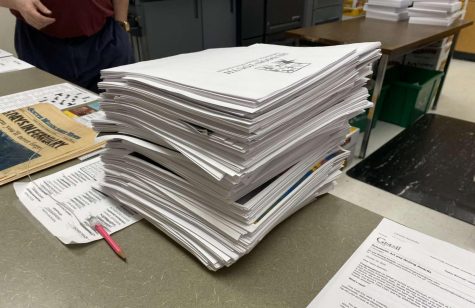 "It's very frustrating," confirms Burnham. "You work to get everything out and done, and then people don't even pick up what they've printed, or just pick it up the next day. Especially when a students emails us to print it in color, and then they leave that as well."
"But other than that, I love this job, and, you know, I have no real complaints about it," says McClellan. 
About the Writer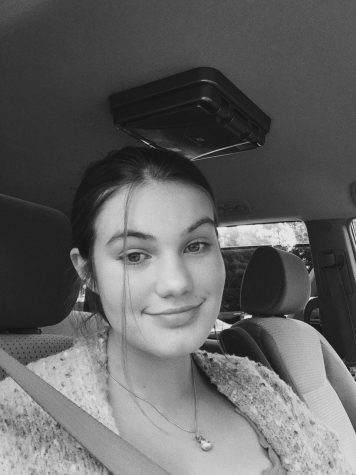 Elyse Frechette, Staff Writer
Elyse Frechette, class of 2023, is in her first year of journalism. The freshman has a passion for writing and playing sports. Elyse is currently playing...