Getting to Know Principal Jason Medeiros
Hudson High Welcomes Their Next Leader
Though he has a bachelor's degree from Dartmouth, a master's from Stanford, and an in-progress Doctorate in Education from Boston College, high school is still a major part of Jason Medieros's life. This time as Hudson High School's new principal.
He will be taking the helm this upcoming school year, but not much has changed about Medeiros since his high school career.
 "In high school, I was pretty driven and serious. I worked hard in school, in sports, and at my after-school job," Medieros said, "Friends and teachers would tease me that I was a 40-year old trapped inside of a teenager."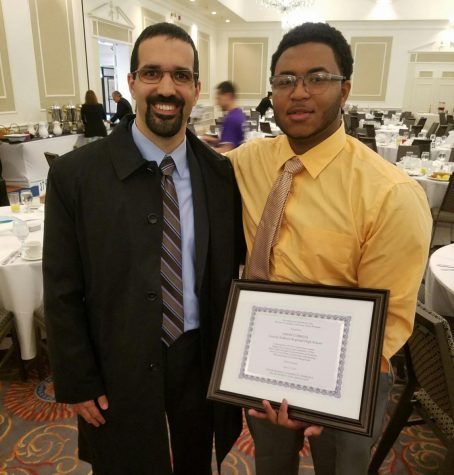 He reflected more on his high school experience.
"Even though the hard work opened up opportunities for me, I probably could have relaxed a little more than I did," Medieros said, "I wasn't very good at finding balance."
Though he may not have fully balanced things out during high school, he was able to make up for it in the years to come.
"I love to cook; be outside playing sports, hiking, and staying active; and reading," Medieros explained.
He continued to reminisce on a loved Disney movie.
"I have a great memory of watching Toy Story 3 in the theater with my wife before we had children. It was a hot summer day, and we decided last minute to catch a movie to escape the heat." Medieros said, "That scene of the toys on the conveyer belt, facing incineration, was gut-wrenching. We might have been the only adults in the theater without children. I would go see any Pixar movie with or without my kids in tow."
This love he has is reflected in his lifetime goal.
"I would love to write children's books," Medieros explained, "I have a list of ideas that have come up through telling my children bedtime stories. My sister is an artist and would be the illustrator. It would be fun to give it a shot at some point in my future, and it would be awesome to engage in this creative work with my sister.
Though that plan may come down later along the line he is still planning for right now.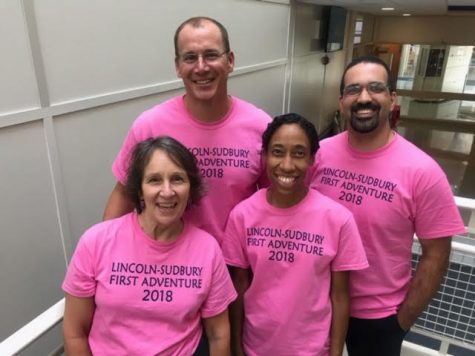 As he finishes this school year at Lincoln-Sudbury, his current place of work, he continues to help with the transition there, as well as start a new chapter here at Hudson High.
"The most immediate goal is to listen and learn more deeply about how things work and what the successes and challenges are at Hudson High."
He has already been able to experience some of what Hudson has to offer.
"I had the opportunity to see students present on their German Exchange trip at a recent School Committee meeting. I was really impressed by their personal reflections as well as their insight into the culture and history that they learned," Medieros said, "It was a quick glimpse into the great work that is going on that I hope to help continue and build upon."
He's already looking forward to next year.
"I am really excited about getting to work and meeting everyone."