Biology MCAS Pilot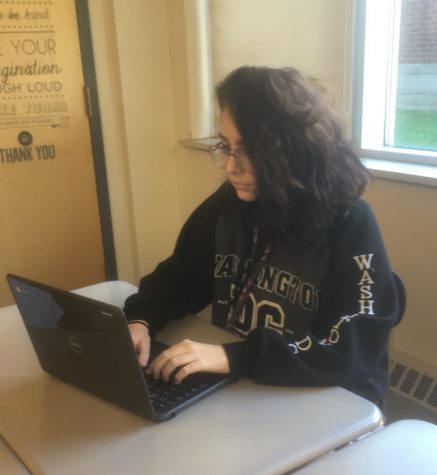 Freshmen continue to take the normal Biology MCAS, but this year are also taking a pilot computer-based test.
The test will eliminate poor questions and ensure the necessary content determined by the state standards.
"This pilot is an opportunity for students to help the state design a fair test. Students are often asked to respond to surveys, like the ARC survey, that is not graded." science curriculum coordinator Sarah Davis said.
Davis continued, "How students answer the questions will influence the design of tests to come."
The pilot will be taking place the day after regular Biology MCAS.
"I think that it's not right to make us go take a test after MCAS for the schools benefit," freshman Ava Hixon said.
Some freshman feel differently about the pilot test.
"I wanna see how it will go and how the bio questions will be online," freshman Mason Cole said.
Although the pilot is after the two day MCAS, it will differ from the test.
"There will likely be some difficult, unfamiliar questions on the pilot. If students across the whole state find them to be difficult and unfamiliar, those questions will likely be thrown out during the pilot process because they are not good questions," Davis said.
Many students are not feeling enthusiastic about the new pilot.
"I think its a waste of a day," freshman Nicole Bairos said.
But teachers have confidence in the test.
"If your name is attached to it," biology teacher Judy Pavao said, "it should be a reflection of your best effort."