School Committee Hosts Forums with Superintendent Finalist Laura Chesson
Arlington's Laura Chesson made her pitch to be the next superintendent of the Hudson Public Schools (HPS) on Wednesday, offering more than 20 years of experience in analytics that, she says, may help the district with its budget and state rating.
After visiting Hudson's schools throughout the day, Chesson sat down with community members Wednesday afternoon for a Q&A and returned Wednesday evening for a public interview conducted by the school committee.
The sitting Arlington Assistant Superintendent began working with district budgets when she became the Principal of Maynard High School in 2008 and has since also gathered experience analyzing, reporting, and responding to MCAS and other data that the Massachusetts Department of Education collects.
"Being able to analyze data is critically important as a superintendent," she told the Big Red shortly after speaking to the community in a public Q&A. She later added, "Sometimes, it just raises more questions for you, and if you can't analyze that data, you can't see what those questions that you need to ask are."
Chesson started her education career as a math teacher, working first in New Mexico before briefly moving to Hudson. After she left HPS in 1997, she worked as an administrator in four different districts, including, most recently, Maynard and Leominster.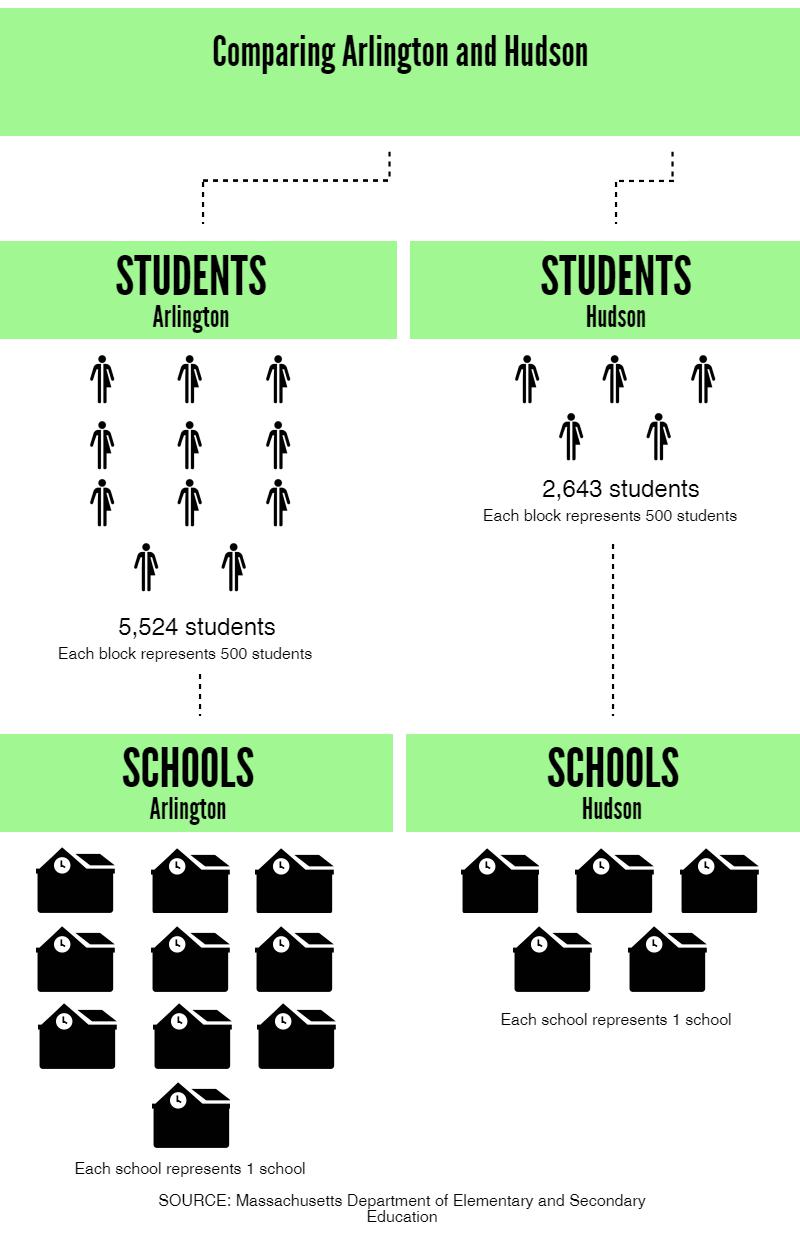 Her current job in Arlington has often utilized her skills in data analysis and budgeting. Last spring, she and her fellow Arlington administrators worked through months of deliberation to add six million dollars to their budget for the 2017 fiscal year. This year, she once again helped compile her district's budget.  
"There were things that we felt like we needed to add into the budget to meet our goals," she said, later adding. "In order to add approximately $800,000 worth of things, we had to cut $730,000. So my ability to be able to look at and understand the budget enabled us to decide what we needed to cut and what we needed to add. My ability to analyze data helped with that."
Hudson itself is facing budget cuts for the third straight year after the district cut roughly $750,000 from its budget in 2015, cutting parts of the elementary band program among other things.
As parents and staff fear further budget cuts, many also call attention to the state of special education in the district.
"We have significant issues that are constantly being addressed and readdressed," said Maureen O'Brien, the mother of three HPS students and a special education teacher in the Worcester. "Consistency is always a question for me as a teacher, and a parent, and a friend of a lot of people in the special education community."
Hearing O'Brien and several other citizens throughout the now months old search process, the school committee followed suit also brought up this topic in their public interview with Chesson.
"Special education and general education have to work in a partnership," Chesson told the Big Red after the Q&A and before the school committee interview.  "I have worked very closely in that partnership for the past five years, even though my role isn't in special education."
Indeed, Chesson lacks the resume experience of the three other candidates that the school committee initially picked as finalists. She is the only Hudson finalist to have never worked as a special education teacher, coordinator or paraprofessional.
She did, however, fill the shoes of her current district's special education administrator when that administrator went on maternity leave last year. Before that, she had also worked in a three-person teaching team early in New Mexico that integrated special education students and teachers with their general education classmates and colleagues.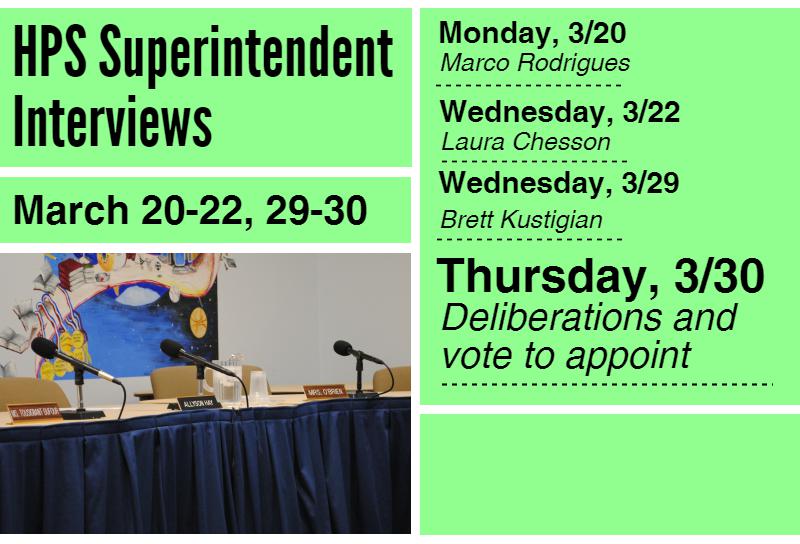 "We were fully included, so I had students even with severe cognitive disabilities that were members of my class," she said of her work there.
Their interviews with Marco Rodrigues of the Worcester Public Schools, and Chesson, complete, the committee did announce on Friday morning that their fourth finalist, Jahmal Mosley, had withdrawn his application for the Hudson job after taking a position in Nashua, NH.
They will now interview Brett Kustigian of the Quaboag Public Schools on Wednesday, March 29, before they vote to appoint a successor to sitting superintendent Jodi Fortuna the next day.
The Big Red will be following the superintendent search until after the vote to appoint. Check back regularly for updates as the district holds new interviews and meetings!