Dr. Brian Reagan may be the new superintendent of schools in Hudson, but he's no stranger to the district as he voiced enthusiasm about his return to Hudson where he served as the high school principal for seven years.
"Looking back at my career of over 30 years, the seven that I spent as principal at Hudson High were really some of the most rewarding and enjoyable years of my career," said Reagan.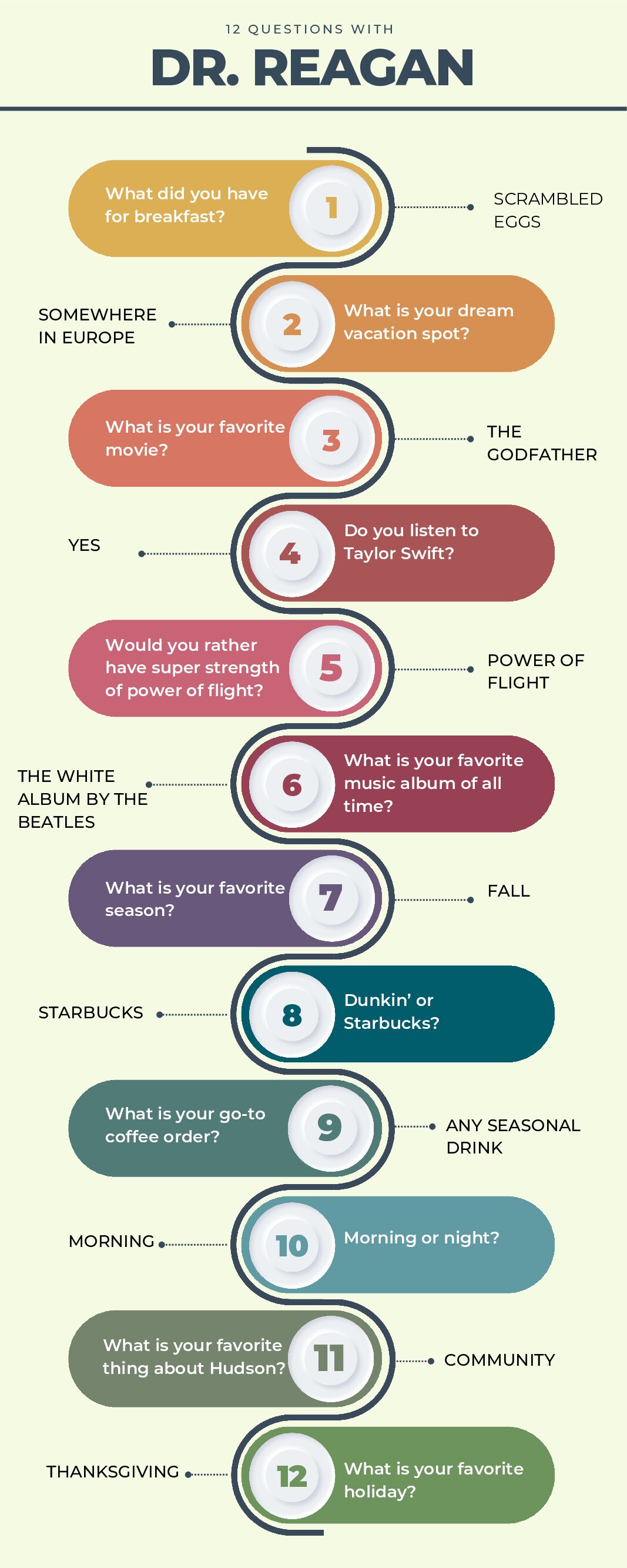 Selected by the Hudson School Committee as the new Superintendent of Hudson last March, Reagan replaced Dr. Marco Rodrigues who retired in June. His ties to the town give him a holistic approach to leading.
"The decisions that I'm trying to make here on your behalf as students, are really to better the entire community," said Reagan.
A long-time Hudson resident, Reagan discussed his goals to positively impact the community for current, new and incoming Hudson residents.
"This isn't just a job for me, this is a community I've lived in for 26 years. I have two children who graduated from the Hudson Public Schools. It's not every day that a school leader can work in the district that they live."
He sees school systems as a big driver in attracting new families to Hudson.
"I love this community very much. I want to make sure a lot of families coming into Hudson want to stay. One of the main reasons is to make sure they have a school department that serves their kids."
As a part of Reagan's introduction back into Hudson Public Schools, he has completed weekly residencies at the three elementary schools and Quinn Middle School. 
"It's really given me a sense of the culture and climate of each school, the strengths of each school, and the needs if you will the quality of teaching that's going on, how hard kids are being asked to work," Reagan reported about his visits to the other schools.
Reagan is not just walking around with a clipboard and observing.
"I've been covering cafeteria duty, and then popping in and out of classes, interacting with staff and kids as much as I can. I try to ride a school bus once each visit and see what that  experience is like."
This week, his residency is at the high school.
"I'm really looking to hear from kids about what your day-to-day experience is like at Hudson High and how we might be able to enhance that," said Reagan.
One of the concerns that high school students expressed last year was that 'Choose Love' was geared towards younger students. 
Reagan acknowledged "The name of 'Choose Love' feels a little elementary; we want it to feel meaningful for you as older students"
Since Reagan's return to Hudson Schools, the high school and middle school have developed an alternate SEL block called 'Community' to meet the needs of the secondary students.
"I'm glad the middle school and high school are finding other ways to take the components [of 'Choose Love'] and exploring them with you. The main tenets of the program are nothing you wouldn't benefit from. It's all about community building and caring for others," he said
Reagan comes back to the district after serving as Waltham's superintendent for the past three years and the assistant superintendent of Wilmington prior to that. Prior to being the principal of Hudson High, Shrewsbury High School and the assistant principal of Bedford High School, he began his career as a music teacher and band director.
"The transition to administration wasn't as hard as it may seem from that [teaching] role. As a music teacher, I was seeing a large swath of kids across grade levels in elementary, middle and high school, so leadership wasn't too far-fetched."
Music is an important part of his life. He studied trumpet since he was a child and still plays today. 
"Another superintendent colleague of mine, we've known each other for 30 years and we were in music school together. We'll get together and play trumpet duets."
Regardless if it's music, going into Boston, being outdoors and doing house projects and repairs, he tries to balance work and life.
"The job is 24/7 because you're always on call in case something goes wrong. When something is not work-related, I try to focus my mind on other things. I hope you [students] can do that as well in your personal lives.
Reagan is humble about the fact that he is still learning his new position, and appreciates any feedback from the Hudson community, especially students.
 "I have a lot to learn, any feedback people could find a way to reach out to me is well received. I want to hear from every angle"