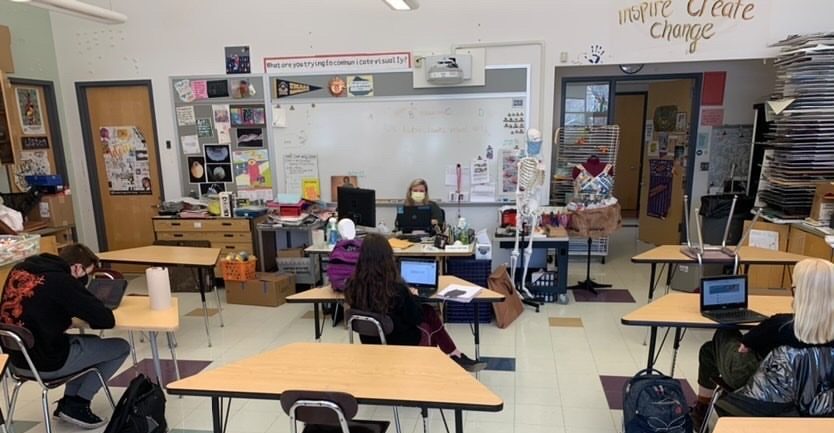 Shot of Relief
Teachers Now Eligible for COVID-19 Vaccine
Massachusetts educators and school personnel finally have an eligibility date for the long-awaited COVID-19 vaccination, as they move up to Phase 2B the state announced on March 3.
At Hudson High, the news impacts roughly 225 employees.
"I think this announcement is one that all educators have been waiting for, and it will bring a new sense of relief and confidence for our team," Dr. Jason Medeiros, principal of Hudson High School, noted.
The reactions from many HHS educators affirmed Medeiros' statement."I think that kids should be in school, and for kids to be in school I think teachers should be vaccinated," said drama teacher Kathleen McKenzie.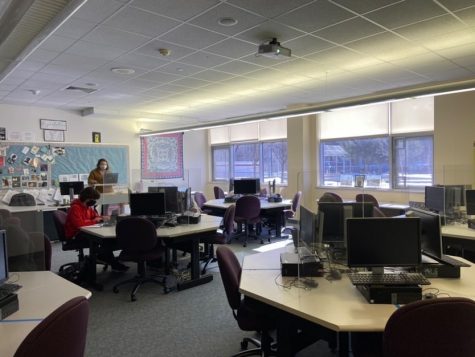 Governor Charlie Baker's March 3 press conference announced that teachers, childcare workers, and school staff would be eligible for COVID-19 vaccinations at mass sites on March 11. The announcement came after vaccine appointments at CVS and Walgreens stores became available that morning.
The news was welcomed by many of those who work in elementary and secondary education, but some trepidation among officials over the rollout remains, as demand exceeds the state's current supply. This increase to Phase 2B adds 400,000 people to an already overflowing eligibility pool.
The governor reported that at the time of the conference, the state has received 2 million vaccines and has administered 1.8 million.
Baker's announcement follows President Biden's ongoing "Build Back Better" policies, which includes vaccinating 100 million Americans in the first 100 days of his presidency.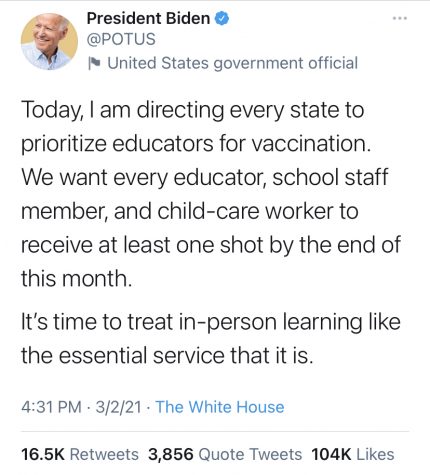 One of Biden's top priorities in combating the pandemic is re-opening K-12 schools. Last week, he offered a statement emphasizing his support for educators to receive vaccinations.
"Our goal is to do everything we can to help every educator receive a shot this month," President Biden noted.
First Lady Dr. Jill Biden, a professor at Northern Virginia Community College, supported the directive. "We all want to get our kids back in school," she said.
More staff within the Hudson Public Schools have expressed their feelings on this new development.
"I am excited and hopeful that school will return to normal in the near future. I believe children need to be in the classroom to develop the academic and social skills they need to be successful," said Farley Elementary School third grade teacher Kimberly Gaffney.
Many agree that the vaccine is one way to transition students back into the buildings so that they can work on the skills they need to continue their education.
HHS kitchen manager, Denice Reitano, expressed that it was "fabulous" how anyone who wants a vaccine should get one, as long as students come back in person five days a week.
Reitano acknowledged it was a relief to the kitchen staff who have been "playing the waiting game to get a shot at the shot."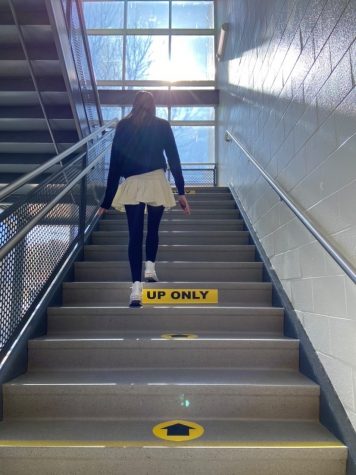 Hudson Public Schools' superintendent Dr. Rodrigues is currently working closely with multiple providers to offer vaccine access to 160 HPS employees. His message came after the Mass. Education Board vote on Friday that gave emergency authority to reopen schools to Education Commissioner Jeff Riley, thus ending the hybrid model, beginning with elementary schools in April.
"My preference at this time is for all school personnel to be vaccinated prior to in-person learning," said Rodrigues.
In agreement, Medeiros wants staff vaccinated as soon as possible.
"We are ready to convert Hudson High School into a vaccination site for staff if needed," Medeiros said. The high school was used as a clinic for the 75+ population over February vacation, where about 200 people were vaccinated.
Along with Rodrigues's vaccine networking, school nurses Sue Bowen and Pat Emmons are ready to help, as both are able to administer the vaccines with the support of the school system and suitable vaccine supply.
They reiterated that even when the majority of teachers are vaccinated, social distancing and mask-wearing will still be necessary.
"I will continue my efforts to get all staff vaccinated in a more expedient fashion," Rodrigues emphasized.
With this, the Hudson Public Schools hopes to return to a normal school year after 11 months of remote and hybrid learning.
Though only a start, it is "a good sign that things are going back to normal," history teacher Tim Reinhardt said.
History teacher Leah Vivirito reflected the same relief. "I'm thrilled that the policymakers are pivoting to ease educator concerns," she said.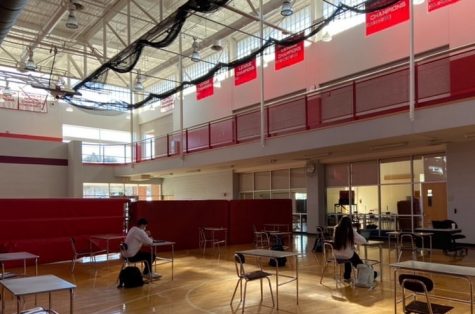 Yet with this, there is still some stress about the distribution of vaccinations.
"Vaccination availability is low, and if older people can't get a vaccine appointment, how will teachers?" Vivirito said.
Despite the frustrations and challenges that continue to plague the local community, there remains optimism that the pandemic will soon come to an end.
As the HPS community reflects on this, history teacher Whitney Nielsen was not the only one to utter:
"It's about time."