Bourn Admires "Welcoming and Appreciative" Community at Hudson High School
Jonathan Bourn Reflects on Role so far as Interim Principal.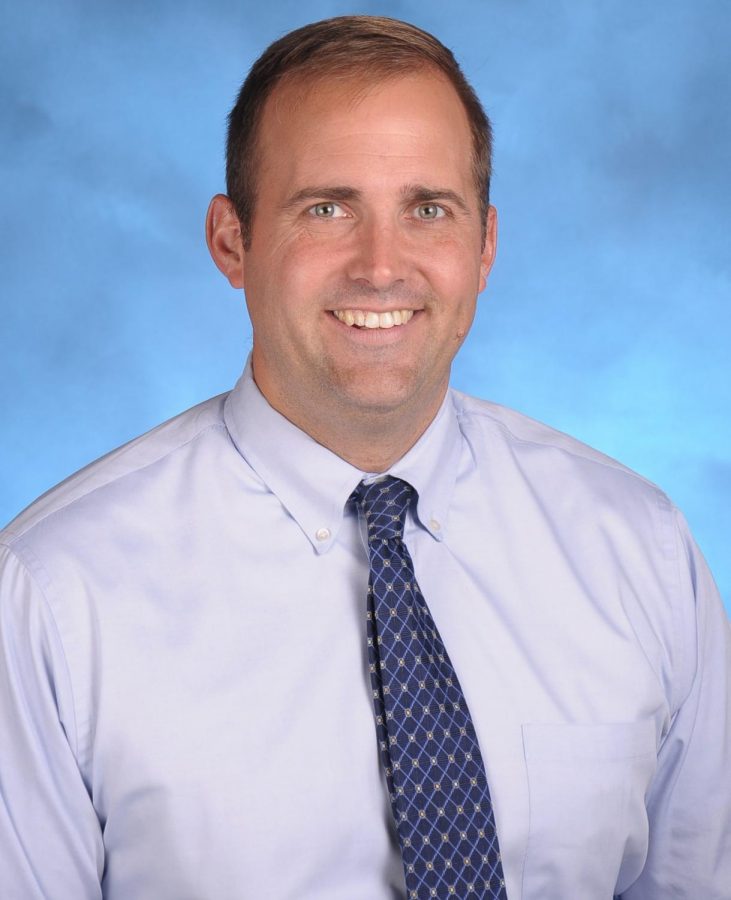 Hudson High School community welcomed Interim Principal Jonathan Bourn for 2018-2019 school year.
Native Rhode Islander Bourn always has been drawn to working with young people and began volunteering at camps as a teenager.
Since then, he has worked in multiple high schools in Massachusetts, most recently Norwood High School. This past summer, he became Interim Principal of Hudson High School.
Since the beginning of the school year, Bourn has spent his time, "…trying to get a better sense of the student experience."
However, his job began months before students entered the building.
"In July and August you try to learn and read as much as you can to try to understand what's important… and try to figure out the actual work that needs to get done," Bourn said.
His first impressions of HHS were generally positive as they continue to develop throughout the school year.
"It seems like there is some potential energy, and I'm not quite sure in what direction that it needs to be untapped."
However, due to his, as of now, temporary position, Bourn said, "…it's not really appropriate or reasonable for me to do any kind of organizational shifts to new directions or new things. So, mostly my focus is on trying to optimize or make more efficient the things that currently exist."
Bourn has stated that HHS was a good change from his previous position as principal for Norwood High School.
"As I go, we learn more and turn over more rocks, and I'm finding there is a lot of alignment in what the town sponsors from a leadership standpoint and what I believe in," he said. "It's a more natural fit in that sense."
In addition to that, Bourn was pleased with the "Welcoming and very appreciative," community at HHS.
Entering a new school had its challenges as he faced, "…being new all over again," and he stated that there were, "some normal nerves," about his arrival to the school initially.
However, he said about the HHS staff, "There is definitely collegiality…but I think the most encouraging thing is there is a professional and intellectual curiosity. There is a desire and willingness to help make [HHS] better."
One thing Bourn wishes to instill and improve any high school he works at is a sense of community amongst the students.
"It's kind of like being part of a family," he said. Throughout his career, he has, "…seen it in glimpses, but haven't [sic] seen it consistently."
He also wished he had the opportunity to create a culture in which students were comfortable finding and being proud of their interests.
Looking back on his own high school years Bourn said, "I feel I kind of got cheated a little bit, but I cheated myself. Had I been more comfortable to expose myself to new or different things academically, I would have learned so much more."
With this experience, Bourn hoped he, "…could be a resource and of help to students," while at HHS.
When asked he if would apply for a permanent position as principal, he said, "I am certainly considering it, and I want to make sure that folks feel like it is the right fit for everyone."
About the Contributor
Isabel Thies, Copy Editor
Isabel J. Thies, class of 2022, is taking on her first year with The Big Red as the Copy Editor. She loves writing and editing in class, but outside of...