The First Draft on a Bright Future
Annadelia Ruminski Explores Interests from the arts to science.
Annadelia Ruminski sits in her English classroom, the sounds of people talking around her, zippers on backpacks, pens clicking, Chromebooks alight, this is her ideal place to write poetry.
Poetry is a new pursuit for Ruminski. And yet, her first piece of poetry, in fact her first draft, won first place in October's Scribbler Ekphrasis contest.
"I haven't always loved writing, but that was up until this year when I started to write poems and I decided to submit to the contest to get more involved in the Scribbler club," Ruminski explained.
Ekphrasis is the craft of writing a response to a picture. The image to respond to in October was a picture of an old, splintered door. Ruminski's poetry piece, Splintered Wood, reflected on parts of her childhood.
"I was trying to connect it to some memories I had when I was younger as well as some other things that show signs of age like the old stains on shirts."
The Scribbler club is the literary magazine writing club at Hudson High that often hosts creative writing competitions, like the monthly Ekraphsis contests. Ruminski is a proud member and a newly appointed editor for the Scribbler, "It's a cool club and I really enjoy it."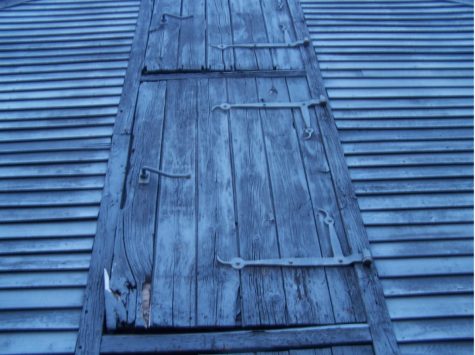 Writing poetry is just one form of art that Ruminski enjoys participating in; she is also an active member of the theater community in and out of Hudson High School. She Ruminski has been acting since she was seven. She attended a musical theater camp in the summer of 2014, and her first show was Mother Goose where she played the title role.
Now, Ruminski is part of the ensemble of this year's Hudson High musical Bring it On.
"It's a fun show and we have a great cast, great directors," Ruminski said reflecting on the musical.
Acting, especially in musicals, has been a big part of Ruminski's life for a long time now. Ruminski describes, "There are really many good parts about it [acting]. I think it's just being in theater itself, like acting on stages, is one of my passions and it's just a really cool thing to do and when I'm on stage I just feel so amazing."
Not only is acting essential to musicals, but singing is also an instrumental element. Ruminski has a vocal coach that helps her develop more of a musical theater voice and less of a classical voice. "I think the singing lessons really helped me in theater and it just made me feel so much more confident in my performance."
This Renaissance woman isn't boxing herself into an arts-only pursuit; she has really loved her biology class this year.
"It's been a really interesting subject for me and the class, so far, has never not caught my attention so I'm starting to think that might be something I want to pursue."
When asked what she might want to do in the future, Ruminski stopped to consider her many options. "A lot has changed for me this year, like a different outlook on different subjects."