More Than Time on the Clock
Record-breaking sophomore cross country prodigy, Racheal Korowski has been beating the clock since 8th grade. Although Korowski holds the school record for the 5k, she knows she is more than a time on the clock. 
"Running makes me feel good. I like all of my teammates and I think we all have a really close relationship and we're all just like really nice to each other," Korowski said. 
Korowski tightens her golden yellow spikes and jumps in place twice, ready to race. She leans forward with her chest and extends one arm behind her as she fights for room on the line. Surrounded by other talented runners Koroski knows this will be a challenge. But, no challenge will be tougher than her. 
This is race day. Koroswki races in Boston for State Championships in the mile. 
When Korowski trains she does it alongside her senior cross country captain, Abbey Woodcome, and her five other girl teammates. Racheal is the only sophomore on the cross country team, also the youngest. Along with her girl team, she also has the boys team to train with.
"When I train with the boys I am pushed to do my best and it is a different challenge than just training with the girl's team," said Korowski.
In addition to being a runner, Korowski also plays softball.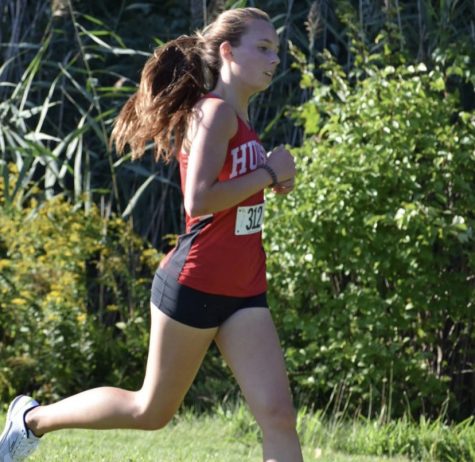 "I play in the summer and I play for the school. It's very fun."
Korowski plays with two of her biggest supporters, her two sisters.
"My biggest supporters are my family, especially my dad. He goes to all my track events and games." Korowski said. 
At every race, Korowski makes sure to give it her all. Holding the school record can be stressful but Korowski makes sure to work hard no matter what.
Captain Woodcome describes Korowski as  "super hard-working and always gives her best at both practices and meets. She never wants to disappoint when it comes to racing (even if that means she pushes so hard she collapses on the course)."
Woodcome has been supportive of Korowski on and off the course. 
"We are good friends who push each other to be our best. Some days on the team I feel like her mom, but outside of practice we are idiots together," Woodcome said smiling. 
Looking to the future, Koroswki hopes to keep improving and break more records. 
"My goal is to improve my times as the year goes on and I really want to get around 19:30 or sub 20 minutes," said Korowski. 
She looks up to more experienced runners, they motivate her to do her best so maybe, one day she'll be like them. 
"I look up to a lot of college athletes or older runners like Heather Maclean, Emma Coburn, they're my idols," Korowski expressed.
Looking back on the season Racheal remembers all of the memories and friendships made. Her most memorable moment of this season was the League Championships, where she finished third.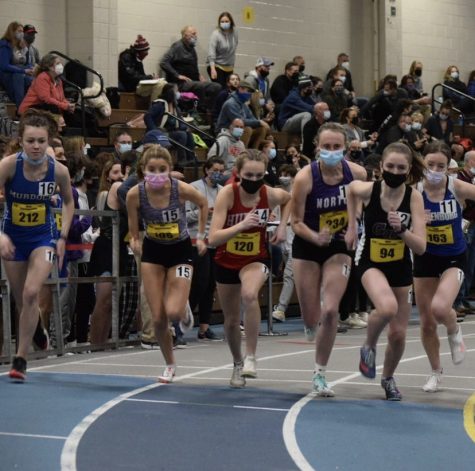 When asked about her favorite memory of the season Koroswki responded, "Leagues at Hollis Hills, that was really fun, it was good, I medaled, I got third out of the league. It was raining that day and it was just really fun, so it's a really special memory for sure." 
Korowski will continue running through high school and will look forward to running in the future. 
"Running is fun. Go run. Go track and field," said Korowski.