A Season to be Freezing
Massachusetts is used to cold weather between January and March. But on January 11, Hudson urged students to bundle up as various city schools had to shut down due to the coldest windchill since 2019.
The average temperatures in Hudson Massachusetts during January varies between 19 and 35 degrees Fahrenheit according to Massachusetts Weather Spark. But 2022 has already started the year with an all-time low of 2 degrees Fahrenheit and a windchill making it feel as cold as -10 and -20 degrees.
Typically, it is not unusual for public schools to close due to snow, but record low temperatures are uncommon.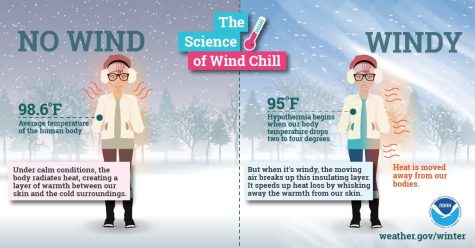 With temperatures below freezing, the Hudson community was informed of a Windchill Advisory. Hudson High School Principal Jason Medeiros sent an email to all Hudson Public School families stating that the extreme windchill could result in frostbite if the skin is exposed, in as little as 30 minutes.
"Please make sure that your student dresses appropriately for the weather especially if they need to wait at a bus stop," said Medieros.
With students in the cities walking, taking subways, or having to keep the windows open to help with ventilation to mitigate covid, other schools had to take a different approach than Hudson. Many city schools, including Springfield, Worcester and Boston closed or had delays.
According to Mass Live Weather, "Due to extreme cold weather tomorrow, all Boston Schools buildings will be closed on Tuesday, Jan. 11 to keep everyone safe,' the school district tweeted."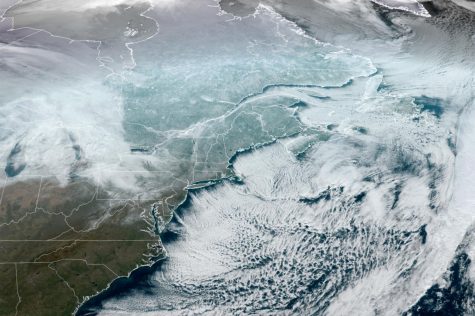 Worcester followed suit saying, "There has been an increase of covid with transportation personnel, which would result in buses running up to 30 minutes late," according to a tweet from the Worcester public schools. "The safety of our students and staff are always the focus of our decisions," to make sure no students were exposed to the bitter cold.
Boston's coldest day on record was -18 degrees Fahrenheit in February 1934. However, yesterday's windchill met and exceeded these low temperatures once again on this date for the first time since January 2019, where the lowest temperature was 10 degrees Fahrenheit.
In a contrast to this dangerous windchill, January 11, 2020, held the record high temperature of 74 degrees.