Onto the Next Chapter
Christine Alexander Retires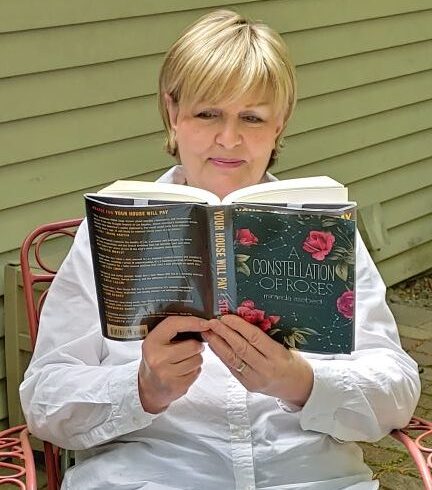 Assistant Librarian, Christine Alexander is retiring after working in Hudson High School for over 20 years.
"I've been working at the Hudson High School library for 16 years but before that, I was in the special needs department for a few years. And before that, I was actually substituting for quite a while and at the time it was at the high school not so much elementary school," Christine Alexander said.
For as long as she did work as a librarian, it wasn't a career she wanted to pursue at first.  
Growing up in Helmstedt Germany, she wanted to be a school teacher. However, the school system would have required her to be on a different track. In order to get into teaching, she would have been required to attend a prep school starting at age eleven in order to go to a university to pursue teaching, but that path didn't pan out.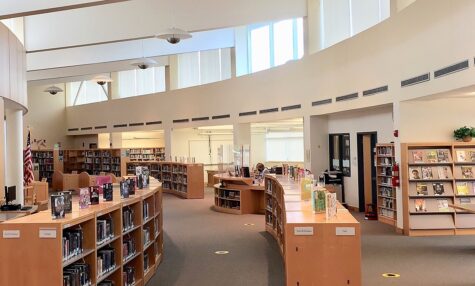 "When I had the opportunity to work here in the high school library I said 'Yes!' immediately because from a young age I loved books. As soon as I learned how to read in first grade I always had a book with me so this was the most rewarding, wonderful job I've ever had to work," Alexander expressed.
"I cannot see myself working anywhere but in a library, I belong in a library," Alexander continued.
During her tenure here, Alexander's participation in the school impacted many students, her being the person who started the German Exchange program.
"I started the German Exchange program in 1999; my son was an exchange student in Germany and an English teacher asked my son to ask me whether we were interested in an exchange program and the principal said 'Absolutely' and I've been doing this mostly by myself for ten years. Other teachers have taken over which I'm really grateful for because they're planning to continue the program," Alexander explained.
"I know people that came with me 20 years ago and they're still in touch with some of the German families they stayed with and even went to each other's weddings and I saw how wonderful it was for them to connect with other countries," Alexander continued.
After working years in HHS Alexander is ready to achieve many goals during her retirement.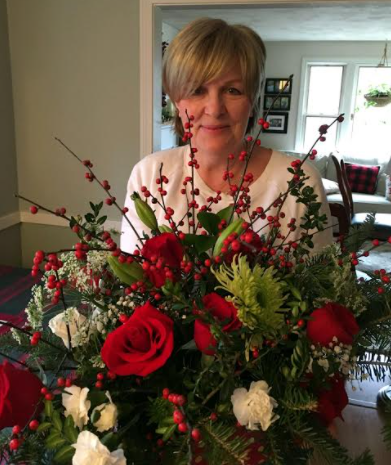 "I have so many things lined up, I will be very busy with volunteering in the elementary school library cataloging books and so on, taking watercolor painting classes, swimming more, and taking gardening classes using what I learned as a member of the garden club here in Hudson. I'm not worried that I will be bored," Alexander said.
Alexander is excited and prepared for this moment but will miss some of the joys that made her happy to work here, one of them being the relationships she has built and the people she has met.
"I appreciated getting to know many of the wonderful teachers in the school," Alexander said.
"I will miss the students. I loved being around the students. Although of course there was a little bit less involvement last year with COVID-19 and the library wasn't really opened for students but as you know there were students still picking up books.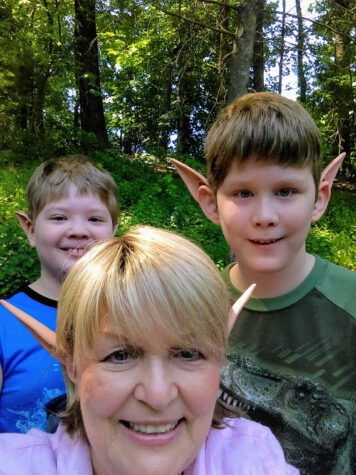 I'll miss all the books that were right at my fingertips, now I would have to drive or walk to the public library. I will miss Mrs.Millette, I loved working with her and all the librarians before that. We will miss each other a lot,"Alexander said.
Though saying goodbye will be bittersweet, her many goals will keep her days full. With eight grandchildren and a love of baking.
"I'm a really good cook. I like to bake cookies and cakes and for over a year now I've been baking almost every week for the nurses and doctors at the hospital. Our neighbor is a nurse practitioner and she just said how they have hardly any time doing things because of the high traffic covid season and her mother decided to start baking and I decided to join," Alexander said.
"So the two have been baking cookies upon cookies for the nurses and doctors there. We're still continuing but not so much anymore It has calmed down a lot but they were so appreciative of it they still bake for me once a month," Alexander continued.
Now, Alexander is onto the next chapter.
"I knew that I had to retire one of these days. I will be 70 this year in July so it's time to do it, it's bittersweet," Alexander said. "The closer I get to my retirement the more ready I am to retire. I had this mindset for a while."