Remembering Mr. Henning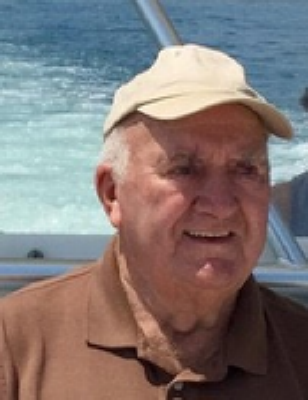 On April 15 2021, a soul cherished by many members of the Hudson High community passed away.
Raymond Henning was a beloved substitute teacher at both Hudson and Marlborough high schools. Assistant Principal Dan McAnespie, the only current HHS administrator to work with Mr. Henning during his time here, said "He was a kind and gentleman with a big heart.  He always had an interesting story to tell me about football and baseball games that he had attended in New Jersey and New York. He also had a fantastic repertoire with students and staff."
  When asked about their experiences with Mr. Henning, a common word to describe him was "sweet."
HHS graduate Morgan Droogan remembered him as a "very sweet man."
"I just remember all the stories he'd tell us while we were in class," sophomore Elyse Frechette recalled, before echoing Droogan and saying, "He was so sweet."
Senior Molly Fahey remembered that Mr. Henning "always had such great stories," and many students shared that sentiment. Liam Kiernan, who is also a senior, recalled some of the stories he told to his classes. 
"He…used to talk about playing football during the Korean War in some league. I remember he really liked it because they were allowed to grow facial hair" Kiernan said. "One time he told us a story about a wonderful afternoon he had with his granddaughter, where they had gone to a diner that looked 'exactly like they used to' and got ice cream."
Mr. Henning was also known by students for his passion for music. When asked about memories she had of Mr. Henning, HHS graduate Emilie Scraggs remembered: "he would sing to us when he was our sub."
Senior Kaytlynn Butland shared Emilie's sentiment. "He was so sweet. He used to sing Frank Sinatra to us."
"I remember when we played Sing Sing Sing in a jazz band, I told him and he was so excited even though he couldn't go to the concert," senior Anthony Burnett recalled.
Video courtesy of New Horizons Assisted Living in Marlborough
Mr. Henning's talents expanded past singing as well. He was also an extra in the critically acclaimed movie On The Waterfront starring Marlon Brando. "I was leaving, and Mr. Henning was subbing the next class coming in, and I had the DVD case of On The Waterfront sitting on the desk," social studies teacher Tim Reinhardt recalled. "And he came in, he started doing his small talk he usually did. He would always talk about how frustrated he was at the Red Sox, or tell a joke, or something. And, so, he did that…and then all of a sudden he looks at the DVD case on the desk, and he says 'You know, I was in that movie.'"
Mr. Henning grew up in Hoboken, NJ, where the movie was filmed when he was a teenager. "I never got him to point out who he was," Reinhardt continued. "But it was just one of his classic stories that showed he had lived such a full and engaging life."
Mr. Henning was also known for how often and fondly he spoke of his late wife June, who was a substitute teacher for the Hudson and Marlborough high schools as well. Fahey talked about Mr. Henning telling her eighth grade Spanish class how they met. 
"In high school, he was a football player, and she was a cheerleader," Fahey said. "She dropped her pom-pom and he picked it up, and that's how he met her."
Senior Dania Mael remembered, "He was my first sub at HHS, and from showing me pictures of his late wife and telling me their love story until I cried, to singing to us, he made life so much brighter and will be very missed."
Note from the Reporter
As a journalist, it is essential I stay objective in my pieces. However, I would be remiss not to acknowledge my own encounters with Mr. Henning. As a student, it always made my day to see him when I walked into a classroom. From showing pictures of his wife to singing us his favorite songs, days were always a little brighter after crossing paths with him, no matter how brief. Mr. Henning will always hold a special place in the hearts of those who met him and will be missed tremendously by the Hudson High community and beyond.