15 and Graduating
Hudson High senior Aiden Firth is facing a challenge many other seniors face: deciding where he wants to further his education. "I think I'm either going to UMass Lowell or WPI," He revealed. "But I'm not really sure which one yet."
The only difference between Firth and his peers is that he is making this difficult decision at only fifteen years old. "I'm going to turn sixteen on June 2," Firth said. He'll be one of the youngest students to graduate from Hudson High.
Firth advanced two grades ahead throughout his school career. He entered high school at 11-years-old. He expressed that he does not feel as left out as he once did, and says "at this point I feel kind of normal. At first it was kind of weird."
But throughout his five years at Hudson High, he found a way to adjust. "At this point it's been so long like this, I'm kind of used to it, and I don't really notice it that much anymore."
For many high schoolers, getting your license or registering to vote are milestones. Firth does feel like he's missing out on these, but he maintains a positive attitude.
 "When everyone else is getting their license and can do all these things I am unable to do, I sort of feel left out, but I know eventually I will be able to, it's not that far off," He said. "I'm going to get my permit soon."
Firth began attending school a year earlier than his peers. "I'm not sure why," He admits. "But I went into…I'm not sure if it was kindergarten or first grade, a year younger than everybody else."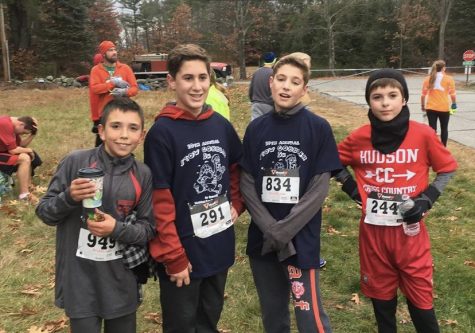 He would advance an additional grade later on.
"I went to a private elementary school, and I lived in Ashburnham at the time, but then I moved to Hudson because it was closer to where my elementary school was," He continued. "It only went up to…fifth grade, but I ended up not going there for fifth grade because Quinn had just started including fifth grade in the middle school, and so I was going to transfer to Quinn, but the curriculum was different than private school at Quinn, so they made me take this…placement test, and then I just got put in sixth grade."
Firth's parents were supportive of his transition to sixth grade. "It was new to them, they weren't really expecting it," He said. "They just supported me through it, and I assume it was probably pretty weird at first, but they were on board with it."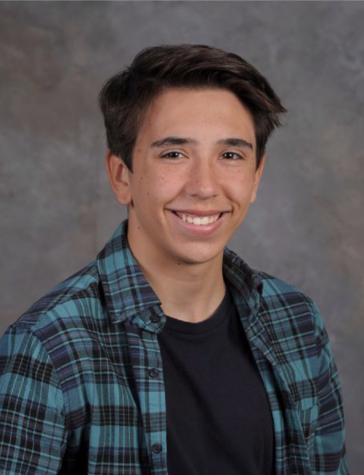 Firth has a sister, Ciara, a junior here at Hudson High who is a year older than him.
A runner, Firth has run for both cross country and track and field all five years.
As his senior year comes to a close, like so many seniors, he is thrilled to be back in the building full time before graduation. 
"I'm pretty excited for everyone to come back" 
Firth also discussed his plans for the future, and what he wants to do after he graduates. "I'm not really sure what yet, but some form of engineering, because I'm pretty sure that's what I want to do."