Traveling Far For a Test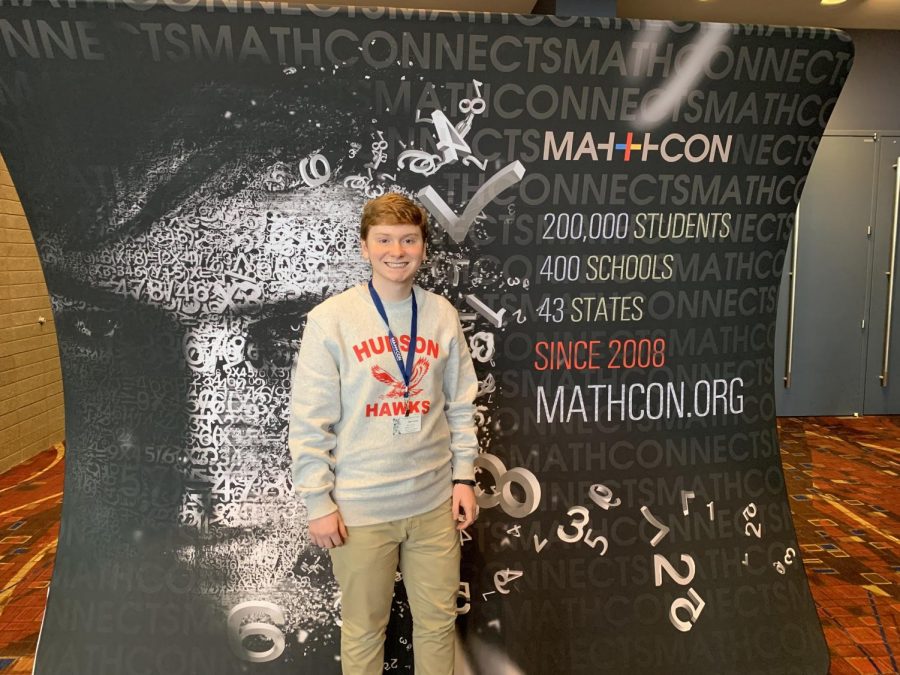 Sophomore Ilan Levine traveled halfway across the country to take a math test.
"I was representing HHS at the national level, but this was also a big step for me in my academic career," Levine said, "This was my first opportunity to compete in an academic subject outside of school."

He qualified through an online test which evaluated his abilities based on his grade level, and through this, his high ranking scores qualified him to compete at the national level.
"After registering, there was a short Rubik's Cube competition. I didn't participate, but it cued me about the types of kids I was competing against," Levine said, "Even in a small event that wasn't the focus of the competition, kids became very competitive and frustrated with themselves when they lost."
Soon after that, the competition began.
"The competitors were led into different rooms of the conference center, and there were 200 kids in my room to take the written math test," Levine said, "It was almost entirely multiple choice, but the questions were very difficult."
Though the test wasn't necessarily memorable he made other memories while in Chicago.
"The most memorable moment was getting to try Chicago deep dish pizza," Levine said, "After taking the test, my dad and I knew that I just wanted to experience Chicago as a city more than a location."
They went to Giordano's Pizza which is a tourist stop for many.
"The pie had the largest cheese pull I had ever seen, and that was definitely the best pizza I had ever tasted," Levine said.
He is planning on returning in the years to come.
"I would likely do the competition again if I qualify next year. It was a great way to meet other kids who love math similarly to me," Levine said, "I met kids as young as fifth graders, and from as far as Oregon and Canada."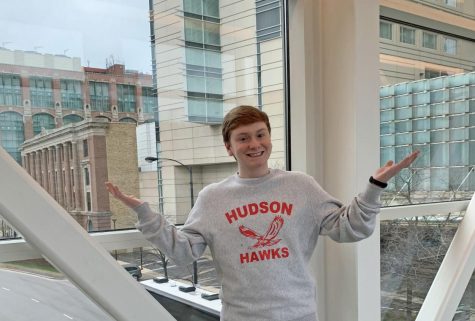 Traveling to a different state has inspired him in a new way.
"Having the honor to compete in Chicago has inspired me to shine a different light on being a 'mathlete,'" Levine explained.
He is proud to be a mathlete.
"I'd love to make being a mathlete more mainstream and prevalent in high school culture," Levine said, "I would argue that we use as much strategy and thought as a sport or other extracurricular activity, and I think we deserve the same amount of attention and praise."
About the Writer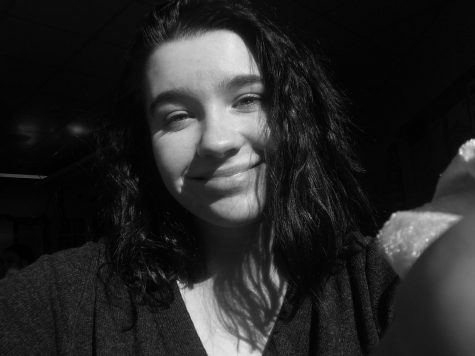 Veronica Mildish, Editor-in-Chief
Veronica Mildish, class of 2021, is the Editor-in-Chief for The Big Red.  Mildish's extracurriculars over the past four years at HHS have included The...