Chromebook Damage on the Rise
An Increase in Repairs Leads to a Call for Care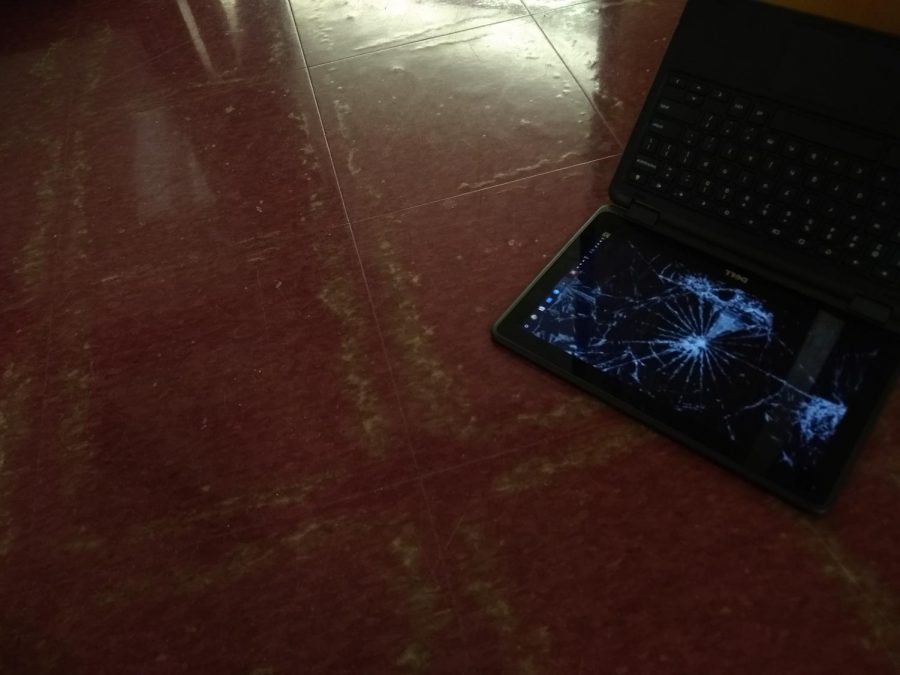 Google Chromebooks, now a standard for Hudson students to use daily to complete a multitude of assignments, at school and at home are a vital part of accessing the curriculum.
However, due to near constant use, an increase in Chromebook damage has occurred since their rollout in the 2017-2018 school year.
According to a slideshow presented by Ellen Schuck, the Technology Curriculum Director, at the February 5 School Committee meeting, there have been 43 documented incidents of Chromebook repairs this year by high school students.
Out of the 43 incidents presented at the School Committee meeting, 21 were classified as major. These incidents include misuse, rough handling and/or two or more damaged parts, such as cracks, broken, dropped parts or hinge damaged.
Ninth grader Anne Atwater said she has seen a broken or seriously damaged Chromebook "About once a month."
Even Atwater's Chromebook has been in compromising situations. Recently, she said her Chromebook was accidentally dropped down stairs at home. Her laptop did not sustain any damage, but for many with similar situations, the repairs have been extensive.
To end this spike, Schuck stated that she and Chad Crogan were developing two courses for parents regarding Chromebook care and maintenance, as well as online etiquette and content filtering. These courses are scheduled for March 20, 2019, and April 24, 2019. Both will be held at HHS in E101 from 7:30-8:30 p.m.
However, eighth-grader Emily Georgiev, whose grade accounts for 76.7 percent of Chromebook damage, is unconvinced that these courses will help.
"We have a lot of irresponsible kids in this grade," Georgiev said. "They're just not really careful around them."
About the Writer
Isabel Thies, Copy Editor
Isabel J. Thies, class of 2022, is taking on her first year with The Big Red as the Copy Editor. She loves writing and editing in class, but outside of...