A Traditional Italian Christmas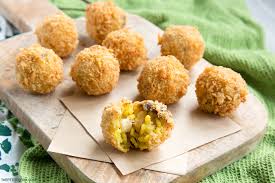 With his grandmother originating from Sicily, Joesph Lentino learned how to celebrate Christmas with Italian culture. Learning recipes and traditions that his grandmother brought.
The family traditions continue as Lentino passes them to his sons.
"My kids know and are already learning some of the traditions," Lentino said.
The memories make these recipes special to him.
"I remember when I was probably five or six years old, and my grandmother would bring me over to the table and I'd sit in front of the pasta machine to roll out the pasta," Lentino said, "We'd lay out all the pasta throughout the whole house to dry out. "
With his family, they are keeping these traditions alive.
"Between my sister and I we've tried to keep a lot of these recipes going," Lentino said.
Arancini is made on Christmas Eve for the coming day when they have their family party.
Mixing together the cheese, rice, and all the other ingredients the family has an amazing appetizer that they share while making memories.