Alessa Maiuri, a 14 year old Photographer
High on a hill in Harvard, MA, Alessa Maiuri finds the perfect picture. Two girls sitting on top of a jeep their bodies blocked out from the sun, while the sunset glows in front of them.
Maiuri is a 14-year-old who's first job is as a photographer. She started taking pictures with a cheap camera she bought at Walmart.
"I cherished it with my life and would take pics of my family during the holidays and just all the time," Maiuri gushed, "I got my first 'professional camera' last year and began photographing more meaningful things, to me at least."
She then started posting these photos on her Instagram @alessaphotography.
"She always was able to appreciate the beauty of a sunset or the sun shining on the autumn leaves or just the lines of a building or skyline," Alessa's mother, Sandra Maiuri said.
Alessa's cousin, Juliana Freeman echoed this sentiment and commented on her natural ability to capture a moment.
"We would usually go to different places each time," Freeman said, "She would tell me what poses to do and would take several pictures of me until she took the right one."
As time went on she began to turn her hobby into a business as she started having photoshoots and working with seniors on their senior portraits.
It was a little different working with those she wasn't close with.
"Not gonna lie at first I was a little bit intimidated especially with senior pictures, I didn't know the people at first so I was kinda like what if I mess this up," Maiuri said, "They're paying me and I have to do good and satisfy them."
Despite these fears, she still has done many photoshoots.
"She made it really enjoyable," said Senior, JT Fallon, who had his senior pictures done with his friends, "We had a fun time."
And she's become more comfortable with working with strangers, the hardest part about it is the small talk.
"I'll be like 'How's senior year?'" Maiuri laughed, "And sometimes it's more of a friendly situation sometimes it's more like a business, it just depends on the people."
She doesn't plan to continue this as a career after high school, but for now, this is a good start.
"I think that if I continue doing this in high school it could benefit me in the long run," Maiuri said, "I don't really wanna bus tables at Railtrail."
With her abilities, she is able to continue doing what she loves.
"I strive to capture the moments I want to relive and to capture the places I'd love to remember and truly share my experiences with other people," Maiuri beamed, "I think it shaped me into someone who's perspectives are consistently diverse and that helps me view the world from all different angles I never thought possible."
About the Writer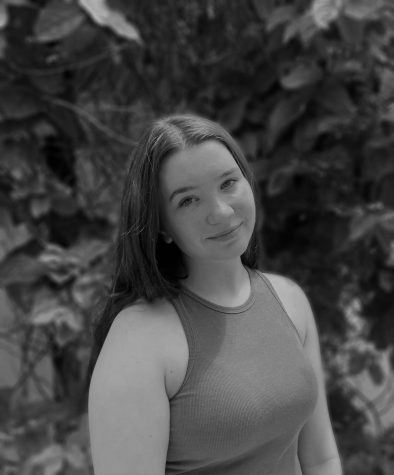 Veronica Mildish, Editor-in-Chief
Veronica Mildish, member of the Class of 2021, is a fourth-year editor for The Big Red. Since joining the editorial staff her freshman year, Mildish's...