A Chocolate Mess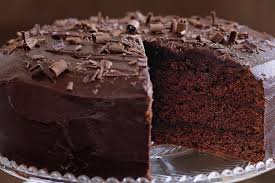 Surrounded by friends and family, Hailey Cancels grandmother creates this Chocolate Mess that is full of sweets, creating enjoyable moments with love in the air. The recipe follows the family through the holidays every year.
Every year, this Chocolate Fudge Cake is made by Cancels grandmother. But the recipe isn't a homemade one.
"I don't know, I think she found it online," Cancel said.
Finding a recipe online isn't a bad thing, but adding your own sweets and candies to it is what makes it special
Adding their own touch to the recipe they are able to make sure no other family has one quite as unique making the memories that come with it even more special.
"My uncle puts the chocolate in my grandma's face," Cancel remembered.
Memories that are made during a family gathering will be remembered, these can't be made up it is what happens in the moment that makes you remember it so fondly.
"My grandmother makes it every year and it's always different," Cancel explained.
Just like how people change over time, as new people are met new friendships are made. This recipe changes with them.