Hudson High Drills ALICE Procedure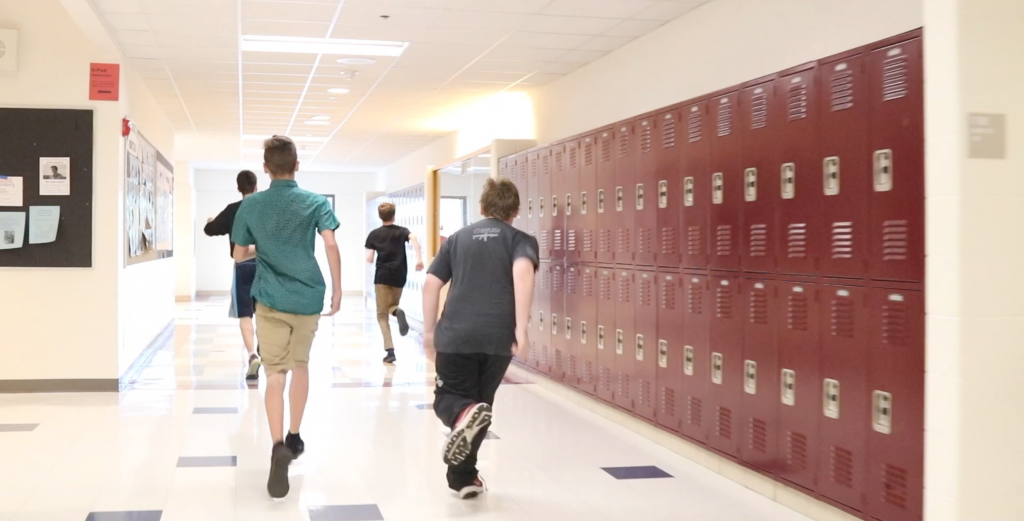 With the prevalence of U.S. school shootings, Hudson Public Schools trained students and teachers within the community for the worst case scenario.

ALICE (Alert, Lockdown, Inform, Counter, Evacuate) training was created as an alternative to the lockdown procedure for an armed intruder. The ALICE Training Institute claims it is seen as a safer, proactive procedure which provides many options for differing situations.

According to the ALICE website, the procedure that began in 2013 is used by 4,200 schools across the nation.

With the help of the Hudson Police Department, Hudson High practiced this procedure on Wednesday, September 12.
Principal Jonathan Bourn announced over the loudspeaker that this was a drill and that an intruder was on the bottom floor in E pod, heading towards the dance studio. He provided a brief description, as he would in this actual situation. Teachers and students had to brainstorm what they would choose to do with that information.

"I've only been here a short time, but the teachers I've spoken to really are invested in your safety and well-being," said Principal Bourn.

Students and teachers alike worked together to practice the best outcome for the simulated situation. Even with the practice, some were still in shock.

"I just couldn't imagine someone having a weapon inside our school," said freshman Mason Cole.

The drills are in place, so people know what to do in case this scenario becomes a reality.

"We were prepared," said Detective Shamus Veo after the drill concluded, "We do this to be prepared but you can always be more prepared." Hudson police and school officials will look at what ways they can improve the training.

Even with the drill, some students feel as if they still are not ready.

"I don't think I could be prepared for something like this," said senior Angelina Vaccari,  "In the moment I would freeze."

For other students, it barely affected them.

"I wasn't scared," said sophomore Maggie Baker  "I knew it was a drill and most people acted like it was a drill"

Multiple people felt this way.

"I felt, a little uneasy, but the general reaction from the drill wasn't a serious one," said junior Bruno Capatio.

Some of the students were goofing off during the drill, jumping around and playing with their friends while practicing the evacuation.

"That's kind of a natural human response to what is a fairly sizable topic," said Principal Bourn.

While some students struggled with behavior other students struggled with understanding the announcements, as they are not native English speakers.

"It took a few minutes,  but native speakers from the class next door helped translate," said ELL history teacher, Pamela Porter.

For some of the students, they have never experienced a drill like this before.

"In Brazil, we don't do this, we don't do tests," said freshman Tiago De Nascimento "We just have to know what to do."

With that help, the students were able to understand what was happening and follow the practice procedure that they needed to.

"I knew it was fake but I was still nervous," said junior Maiara Carvalho.

Others are also nervous; nervous that this drill could become a reality.

"I feel sad that this is where society is and that it has gotten to the point where we have a drill for this," said English teacher, Elizabeth Albota.

But "protection and safety must be the priority," as said on the ALICE website this is why the drills are done: to be prepared.

"I don't think you can ever be prepared enough," said freshman Alessa Mauri, "We've gotten to the point where anything can happen at any time."
About the Writer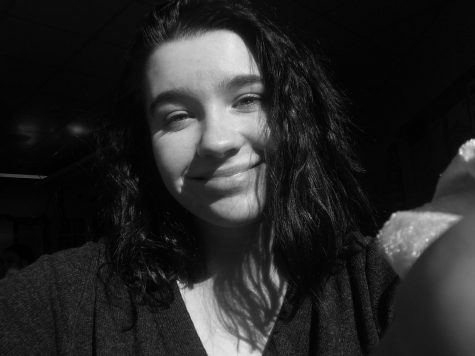 Veronica Mildish, Editor-in-Chief
Veronica Mildish, class of 2021, is the Editor-in-Chief for The Big Red.  Mildish's extracurriculars over the past four years at HHS have included The...