Q&A with Softball Captain Maddie Haufe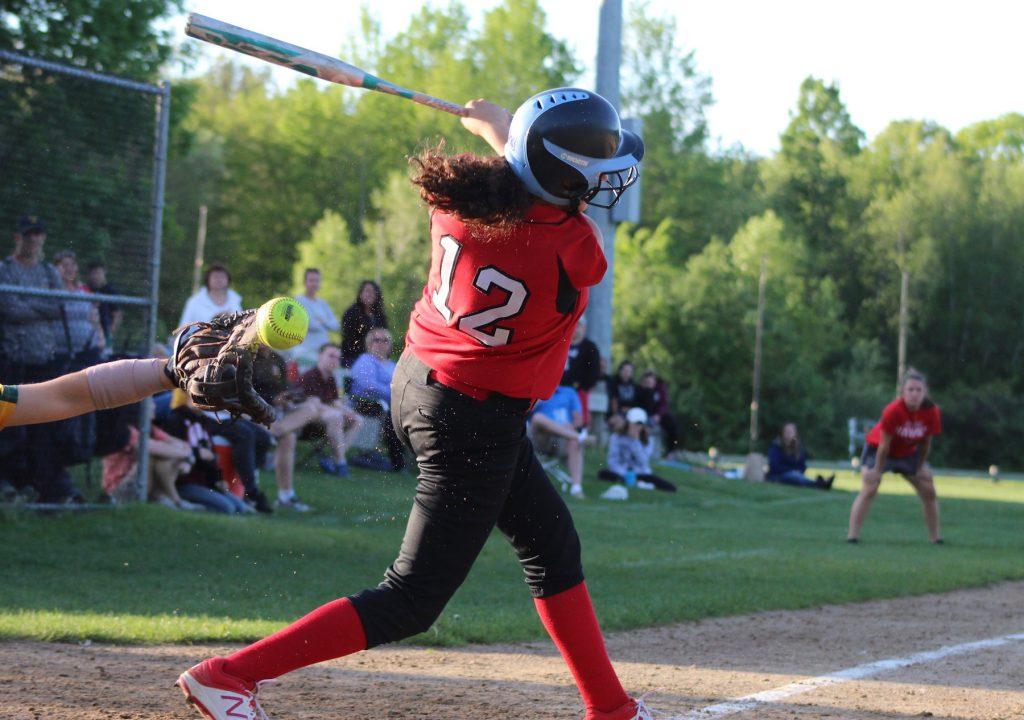 by John Houle
Maddie Haufe is this year's varsity softball captain. Softball will be starting its season playing against Shepherd Hill at home on April 11.
How long have you been playing softball?
I started by playing T-Ball, or girl's baseball, before switching to softball in 6th grade. I've been on the high school softball team for 4 years, starting with freshman year, but this is my first year as captain.
What are the strengths of the softball team?
The team gives 110% to practices. The players are also dedicated to the team, creating a good mentality I want the team to keep. The team's dedication also makes the team a family, creating a strong team bond.
What are ways the team can improve over the season?
While the team does have a good mentality, the team needs heart. The older players will also need to help younger players with skills as it's overwhelming to play on the high school level in comparison to the middle school level.  
How do the coaches help the team succeed?
I believe the coaches are amazing and are among the best coaches I ever had. I came to this conclusion as the improvements the coaches offer only help improve my skills and make me the best player I can be.
What are some issues the team will be struggling with this year?
Several members of the team had to change their positions, creating a learning experience for the team. I changed positions from the 1st base to the 3rd base, resulting in me changing sides. However, we will be practicing to get the best results possible.
What are your goals for this season?
Last year, I felt that the team didn't do as good as it should have because it needed dedication. While the team is young overall, I do believe that the team is strong and does have what it takes to make playoffs and do well this season.