Lack of Familiarity Costs Softball at District Semifinals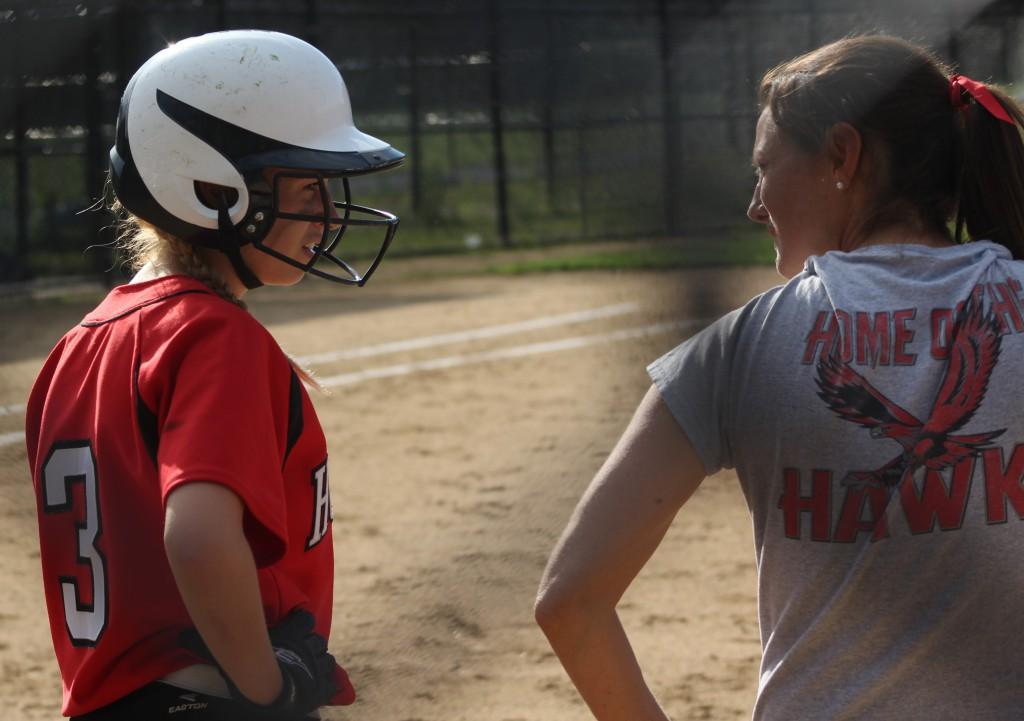 by Dakota Antelman
Three days after notching their first playoff victory since 2013, a promising season for the softball team came to a end at the district semifinal game in Worcester. In particular, lack of familiarity with the Doherty Highlanders kept the Hawks off the scoreboard.
Highlanders pitcher Payton Sylvester held the Hawks to just three hits while striking out nine Hudson batters. Sylvester would regularly start at-bats by throwing low in the strike zone. Hudson would try to adjust to swing for the low pitches at which point Sylvester would throw a higher pitch and record a strikeout.
"She's a drop ball pitcher, and we haven't seen many of them this season," Hudson Head Coach Mary Beth Cashman said of her team's struggles at the plate. "Our kids aren't used to it. We have [seen] a couple rise ball pitchers, and our kids [have] made adjustments for that. I think that if we saw this team again we would have made adjustments in practice, and we would have worked on that."
Tuesday's game was a defensive battle especially during its first three innings. Sylvester and Hudson pitcher Sophia Togneri each shut out opposing batters to keep the game knotted at 0-0 through the bottom of the fourth inning. However, Doherty finally broke the tie when Sylvester herself drove a triple to the center field wall and scored on Samantha Stake's subsequent double down the right field line in the fourth inning. Stake would score later in the same inning to stretch the Highlanders' lead to 2-0.
After taking the lead, Doherty continued to keep the Hawks off base. Sylvester added three more strikeouts while the Highlanders infield accumulated eight outs before the end of the game.
Hudson's three hit performance was an anomaly. Prior to the district semifinals, the Hawks averaged close to 11 hits per game in 2016. In part because of her team's offensive success, Cashman said that she was surprised by the course that the game took.
"I told them yesterday, 'I don't think this is going to be a low scoring game,'" Cashman said. "[Once we were losing] it was about adjusting, and I don't think we adjusted well. We didn't make big plays. We made plays, we also made errors, but we didn't make the big plays. You need those plays to psych you up so that, when you go on offense, you're ready to go."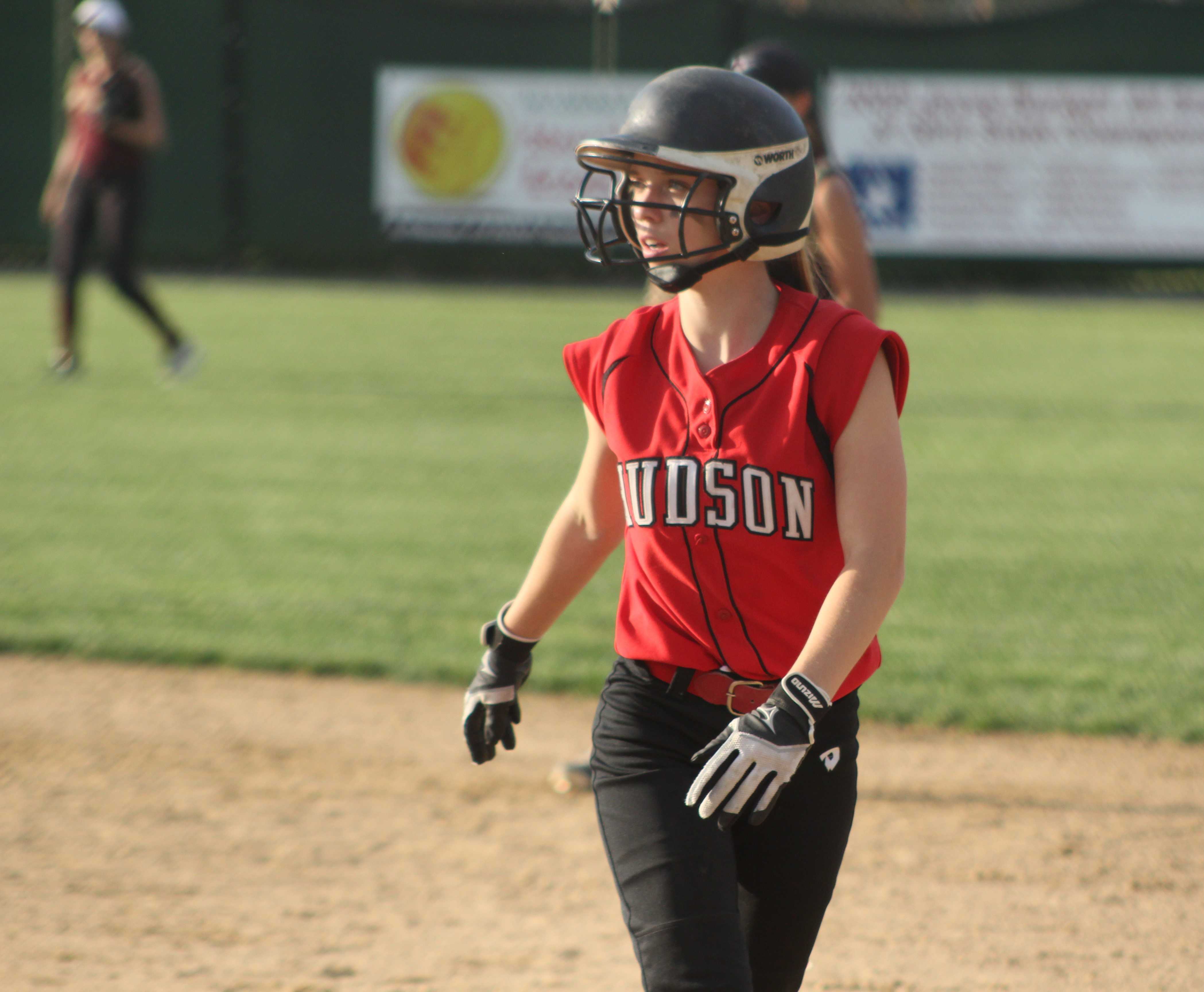 Despite the struggles, Hudson surged in the seventh inning. Down 3-0, Stephanie Hamilton led off the inning with a single into right field. Haley Gaffney then advanced Hamilton to second base when she dropped a single into shallow center field for her second hit of the game. With two runners on base and no outs, Cashman said she was hopeful.
"I looked at it and thought we've got [the] 2, 3 and 4  [batters] coming up," she said. "There's no place I'd rather have them than on base to start that inning. I totally thought we still had a chance."
The rally ended after Gaffney, however, as each of the next three Hawk batters failed to register a hit.
Hudson's season ended in Worcester on Tuesday night. Once the second ranked team in the state, the 2016 Hawks snapped a three-year drought without a playoff win, but they failed to advance to their first district championship since 2013.
"I was hoping we could do it," Cashman said. "We've come back before. That's the thing with the comeback, you think they have it in them. My two senior captains, there were no better two to come up in the top of the seventh [inning] to get things going. In the end, we just needed a couple more clutch hits."