HHS to Add Research-Based AP Course in 2016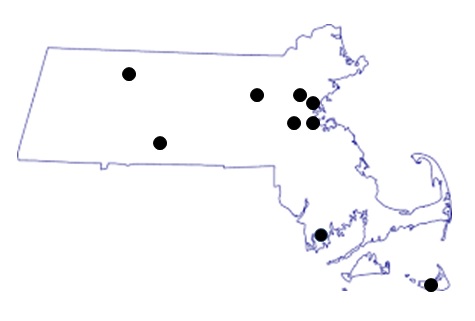 Hang on for a minute...we're trying to find some more stories you might like.
by Dakota Antelman
When students meet with teachers on Course Selection Day on January 29, there will be a new AP course in their book of studies — AP Seminar.
Part of a two-year rollout, AP Seminar will be the first half of the newly instituted AP Capstone curriculum, which is centered around college-level research. Seminar will educate students on research methods, while providing students with the opportunity to conduct a semester-long research project. Sophomores, juniors, and seniors will all have the opportunity to take AP Seminar next year. Students who complete the course will then be qualified to take the second half of the AP Capstone curriculum, AP Research, in the 2017-2018 school year. Like Seminar, AP Research will focus on research methods, culminating in a comprehensive 5,000 word paper.
Assistant Principal Josh Otlin celebrated the opportunities that AP Capstone provides.
"Courses like this have historically been available to students who go to the most elite private high schools – Phillips Exeter, Phillips Andover being some of them," Otlin said. "At those schools, you would have a similar learning opportunity to what you have here with AP Capstone. I do believe very strongly that we should offer our students here at Hudson High School the same kind of opportunities that they could get at a private school."
As Otlin describes it, AP Seminar and AP Research are true outliers compared to the rest of the Advanced Placement program. Though the first semester of Seminar will follow a familiar progression of lectures, readings, and exams, the second semester of Seminar, and the majority of the Research course, will allow for independent work as students complete their research projects.
Otlin adds, "It's not the same kind of homework load as a typical AP class. Much of your work you're doing is in the class during the day. That's another factor that we want to be honest with students about. While it will be intellectually rigorous, it will feel very different."
Principal Brian Reagan and Guidance Director Angie Flynn promoted AP Seminar at the recent AP Informational Night. However, because a teacher for Seminar has not yet been named, Seminar was absent from the meet-and-greet with AP teachers immediately following the event. 
Otlin says he and the administrative team currently in charge of implementing the Capstone program will continue to work to find a teacher for the position, while also beginning to actively recruit students for the class in the coming months.
"Step one right now is we need to identify which teacher we're going to train this summer to take the course," he explained. "Simultaneously with that, we need to start educating students and parents about this new opportunity."
Seminar will likely only be offered during one block next year, adding to the difficulty of recruiting students for the course. Scheduling for the class will be difficult. Otlin understands that. Needless to say, getting students to sign up for the class is important to Otlin. Though he says he does not have a hard minimum for how many students it would take to run the class, he says 15 would be optimal.
For the students who do take the class next year, the Capstone program will also allow them to work towards a "Capstone Diploma." The Capstone Diploma is an advanced diploma a student can earn by completing the AP Seminar and AP Research classes and exams, as well as four other AP classes and exams of a student's choosing.
"I see this as another feather in a student's cap that might perhaps put him or her over a kid that is competing for that last spot at a competitive college," Reagan said of the Capstone Diploma.
Otlin agrees, adding, however, that based on past data, only a minority of students would be eligible for the Capstone Diploma.
The focus remains on the Capstone classes themselves. Next year, the first year of AP Seminar in Hudson, administration will be working with whomever teaches the class to offer the best experience possible.
"Any time you launch a new course, it's quality control in that first year," Otlin said. "You go in knowing that it's not going to be everything you want it to be, but wanting to keep it above your minimum. That's going to be a challenge next year."
Otlin, Reagan, and the rest of the staff behind the Capstone initiative in Hudson are looking at this course long term. They are excited to see it develop and value how it fits into the existing framework of classes in Hudson.
"It's title says it all," Reagan said. "It's a Capstone course. There are some other AP courses that we could offer, but not many. This to us was how we can compliment what we already have in the AP program. Because of that, this seemed like a really nice fit for us."