Off the Screen and Back Onto the Stage
Junior Drama Society Vice President Morgan Weatherbee's schedule became more involved as she takes on the demanding role of Roxie Hart in Chicago, Hudson High's Spring musical.
"Being on stage is one of the best feelings in the world for me. When I'm on stage and performing a character, I'm almost not myself in that I can express emotion and personality that I would never be able to explore anywhere else," Weatherbee said.
Out of roughly 30 members, Weatherbee was elected the vice president of the Drama Society last June. 
"I am super happy to be vice president and work alongside my fellow officer members," she said.
"I help bring everyone in and make everyone feel comfortable so it's a lot of talking to people and getting to know them which is also really important," she said.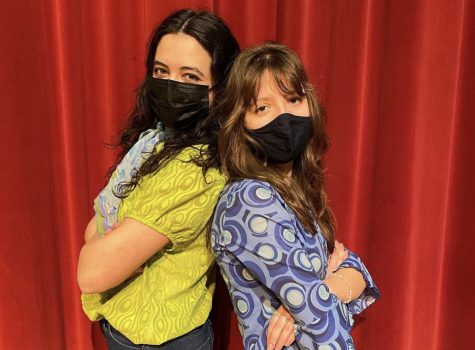 Drama Society strives to create a place where everyone gets to perform or act, whether it is new to you or you have done it for many years.
"To make performances really thrive, you really need a tight-knit community that supports one another, and Drama Society really represents that."
Due to the pandemic, this is the first time in two years that Weatherbee and the rest of Drama Society can perform a musical in person.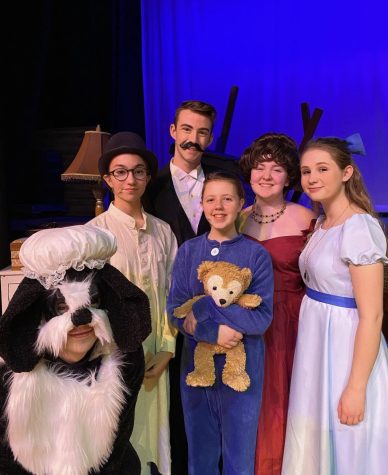 "The last musical that we actually got to perform in-person live was Peter Pan and that never went up sadly because of Covid," she said. 
"We did Little Mermaid last year as a musical but it wasn't really the same cause you're online you don't really get to talk to people," Weatherbee said. "Having the energy in the actual theater and having things go back to normal is something I'm really excited for."
Aside from theater, Weatherbee is also interested in different things such as drawing, singing, and occasionally reffing soccer games.
But when it comes to her number one passion, Drama Society stays closest in her heart.
"Being able to help the drama community and help their voices be heard is all part of what solidifies such a great experience," said Weatherbee.