First Year Award Winner
February 26, 2020
Sophomore Ava Hixon can now say she is an award-winning photographer–and this is her first year in a photography course.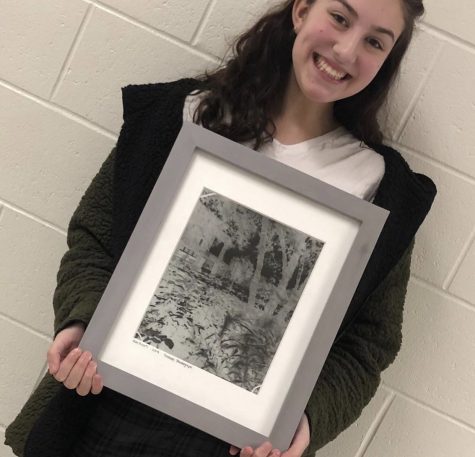 Out of 276 students who submitted work to the UMass Dartmouth, Emerging Young Artists 2020 Juried Exhibition, Hixon was one of only 76 who was chosen for her pinhole camera project. The art exhibition takes place at UMass Dartmouth, on February 9th. Dean Lawrence Jankens will be presenting awards to the students who won.  
"I was honestly really surprised and honored I wasn't even expecting to get into the gallery," Hixon said.
Hixon won an award for a pinhole camera she created in Photography. The camera was made up of; a cardboard box, some string, tin foil, and a lot of black paint.
The camera is painted all black so no light hits the paper inside of it until you lift a tag on the top of the box where a hole the size of a pin is, this hole allows light to touch the photo paper.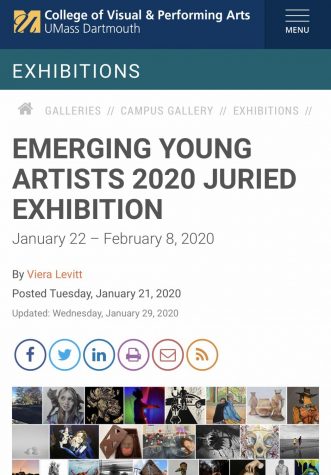 The pinhole camera was the first camera to exist, the pictures only come out in black and white. Hixon's picture was of trees outside of the school.  Her picture captured the detail of her composition beautifully and clearly.
Using this method is extremely challenging, considering the fact you have to time it perfectly or else your picture will be exposed to light for too long darkening any captured features or too short ruining your image by washing it out.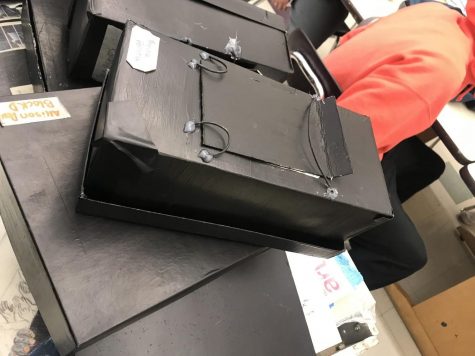 Hixon didn't have any prior knowledge on photography, "I have never been good at art and never expected to get an award for anything artistic that I have done so I was proud of myself for being able to step out of my comfort zone and actually get an award for it." said Hixon.
Erin Jameson the photography teacher at Hudson High, starting teaching Hixon this year and was very proud of her for winning an award.
"I like seeing my students get creative in their own work and succeed with it too,"  said Jameson. 
You can find Ava Hixon's work along with many other Hudson High students work on, Instagram @Hudson_hawks_visual_arts, if you also go to the Hudson Highs website you can also find it under visual art.