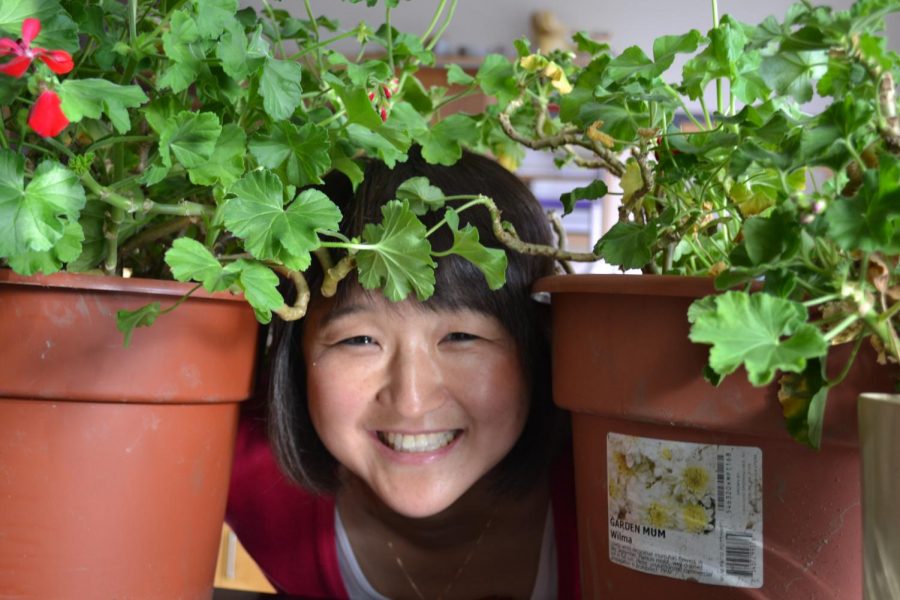 Science teacher Julie Snyder will walk out the front doors of Hudson High School on June 18 as a retiree, with 21 of her 35 years of teaching being here on Brigham Street.
From science fairs to gardening projects, Snyder has done so much for this school. She has taught a variety of subjects: biology, genetics, anatomy and physiology, and forensics, Synder was hired in 2000 specifically to revamp the AP Biology curriculum.
Snyder began teaching in 1986. Before she moved to Hudson, she worked at Cambridge Rindge & Latin School where she had a loaded teaching schedule. Having little kids, it was a challenge to balance their activities with teaching. She recalls one time where her daughter's school, Harvard Elementary School, held an author breakfast.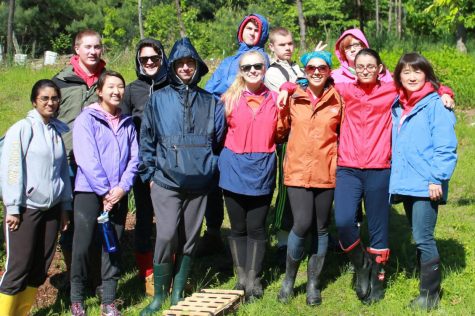 "In previous years, I had missed all of these types of events," she said. "One time, which was the best, I was able to go to an 11:00 author's breakfast, because it would take me 20 minutes to get there, and then I went to the author's breakfast which was like 45 minutes, and then I could get back and just eat my sandwich in the car and make it to my third block. I only did that once, but it was so nice that I didn't miss out."
Snyder also has many fun memories of HHS as well. She recalled that every year there was a science fair, she would always stay at school the week before preparing with many people. They had all sorts of jobs, she mentioned, such as printing photos, making posters, and more. There was one memory of preparing for the science fair that she'll never forget. "One year we set the alarm off," she said. Snyder was unaware that when the custodians leave, they turn the alarms on.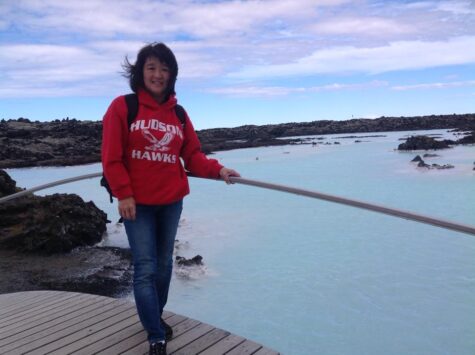 "So I backed up my Subaru wagon all the way to the front door under the overhang, and we were just gonna take the cart and put all the tripods and fair boards into the car, and then I guess we set off the alarms. So all of a sudden, we see police! …and we don't look very good right. Because I have a station wagon pulled up to the front of the door, loading stuff into the car. It looked like we were stealing everything! And I had to give him my ID. 'I swear, I teach biology and we're doing a science fair, and these are all my kids and the things we're all putting into the car are the experiment boards."
Snyder not only left an impact on her students but the staff here as well.
"Mrs. Snyder used to host teacher dinners at her house on 'Back to School Night' every year so teachers could get together and cook in her beautiful kitchen and enjoy a nice meal and each other's company before meeting all of the parents back at the school," Maureen DeRoy, English teacher, remembered. "She invited all teachers and paras to attend—especially the new teachers to HHS. She always wanted the new staff members to feel welcome and know that she would be there to support them."
"From hanging out in a kayak watching a bald eagle in the trees above our heads, to Snyder Food Delivery service, to laughing until we have tears in our eyes, Mrs. Snyder and I have shared many moments over the years," said history teacher June Murray.
Her kindness has not gone unrecognized as many staff members comment. Snyder has left her impression on many of her colleagues in the building.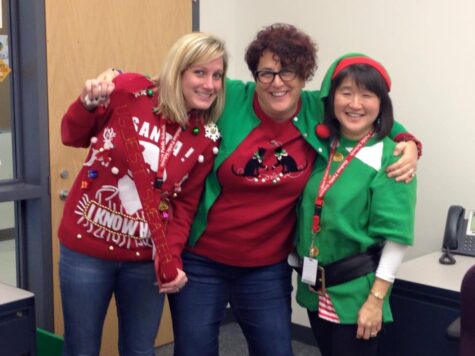 "I could say to you I will miss Mrs. Snyder's love of all things living and her commitment to sharing those passions- but I have to share that it is her ability to just appear from nowhere that has always left me dazzled. Mrs. Snyder moves so fast and so quietly that one minute you are alone in the hallway and the next she is standing beside you," Murray said. 
"She is one of the most caring and thoughtful people I have had the pleasure of knowing. She has always gone over and above for her students in so many ways—from the endless hours of after-school help sessions to science fair projects to planting beautiful gardens around the school," said DeRoy.
History teacher Tim Reinhardt, who like Snyder, grew up in New Jersey would often talk about home together. "Ms. Snyder is one of the kindest people you will ever meet.  She did so much for the school that so many people don't know about.  She was always supportive of her colleagues and would do anything for one of them."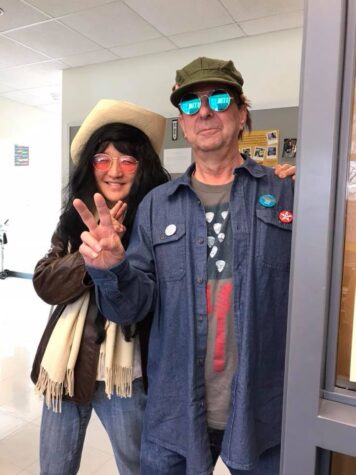 "One of the things I love the most about Mrs. Snyder is her energy," said Rita Smith, science teacher. "Mrs. Snyder had the energy to do several things at a time and also exudes the positive energy to get you to agree to do several things with her. She is a caretaker of all and will attend to the whole person, not just the academic or professional side of things."
"Above all, she is a loyal, helpful, encouraging colleague as well as friend," said Smith.
Outside of school, Snyder has many personal interests. One of the most prominent is cooking, something very important to her. She said that with food she wants to "nurture people's body, mind, and soul."
She even has both an Instagram account and a Facebook page dedicated to healthy cooking. "I do it for fun," she said. Snyder has no worry about followers or attention, only that she's cooking and enjoying it.
"On a personal level, when things get tough, she is there with an entire home-cooked meal to make things easier," DeRoy said. "She would drop by my classroom on numerous occasions over the years and leave me homemade pear scones made from scratch with the fresh pears picked from her pear trees, or homemade cornbread made with fresh corn from her garden along with the recipe so I could try to recreate the same thing at home—hers was always better, or the Spanish almond cake that she would make for me just because she knew it would make my day, and it always did! I will miss her dearly."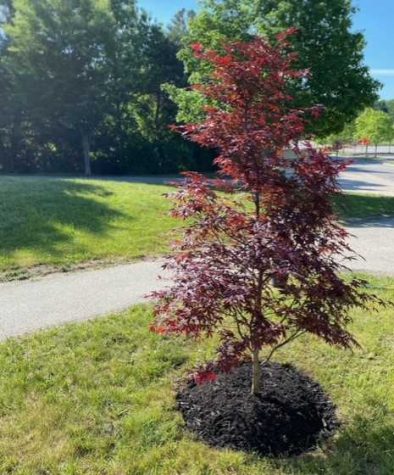 Snyder's other passion is gardening. In fact, her love of gardening has even impacted the school. "Lots of parents, lots of kids donated perennials," she remembered. "So we have them all over the school, from everybody that donated. Each one I could tell you 'Oh, that cluster came from whose house.'"
Snyder has put all sorts of touches to the school, including "four raised beds, vegetable beds," around the courtyard where the playground used to be, as well as a picnic table. "We used to have a pond there, but I found out recently they took it out," she said.
Through it all, Snyder has only had one goal, and it's not to teach biology. "My goal is to teach kids how to learn," she said, "and to love learning. The key is not to close doors. When you do well, more doors open for you."
While her time to open doors at HHS has come to a close, Snyder hopes that the door stops she placed will not be forgotten. "I'd like to think that whenever the tulips or daffodils come up every spring, people would go 'Aww, there's Mrs. Snyder.'"