Editor-In-Chief Veronica Mildish Reflects on her Four Years with The Big Red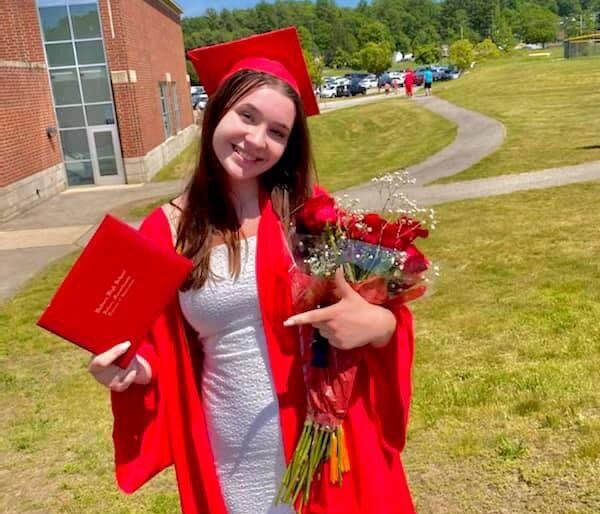 Recent graduate Veronica Mildish has retired from her 3 year-long positions as Editor-in-Chief of The Big Red.
Mildish began her journey in 9th grade as a staff writer under the tutelage of English teacher Amy Vessels. Mildish stuck to journalism in her sophomore year, however under the new guidance of English teacher Jacqueline Paton.
The Big Red is not Mildish's first run with journalism. She was part of the Quinn Newspaper.
"I've always been drawn to journalism," Mildish said.
A big influence on her, however, was when Siobhan Richards, an editor at the time, came into her eighth grade English class to talk about the journalism class.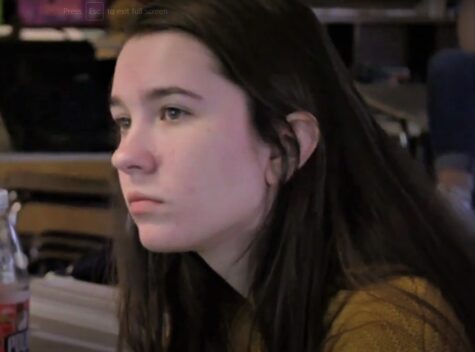 Once in the class, Mildish had found that she didn't want to leave. In her sophomore year, journalism was actually one of her backups for another elective, but due to scheduling, she was placed in journalism once again.
It was hard to get bored, as "the class is different every year".
Her repetition in the class, however, was not a hindrance to her work. In 2020, Mildish won both the Special Achievement in News award for the Friday Night, No Lights article and gallery and the Special Achievement Special section/Photo essay for the HHS Graduation Class of 2019 gallery from the New England Scholastic Press Association contest.
Her constant presence in the class is partly why Mildish has the title. Editor-in-chief entails loads of leadership, something that, at least on a high school level, is "about being friendly."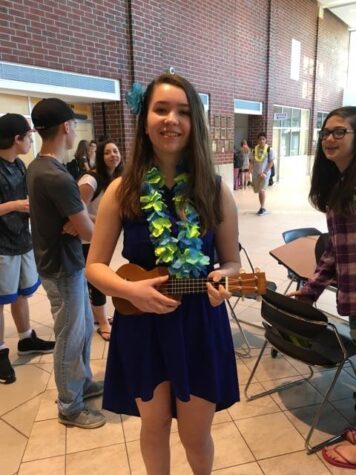 Her title was also a result of the many well-written articles under her belt. Her article, Pulling up to Normalcy, was written in just a day while maintaining the same amount of quality as her usual pieces.
The plethora of pieces Mildish has written has resulted in a few favorites. She really enjoyed writing her profile piece on Alessa Maiuri because of the style of writing. She also loved writing about Chester Bliss, as well as her last piece, Teachers Remember Class of 2021, mainly because "I really liked hearing what teachers thought".
Her recurring presence has allowed Mildish to have close ties with Paton.
"She's an amazing teacher," Mildish said. "I will miss Ms. Paton the most". She expressed how Paton is the type of teacher to really help students grow.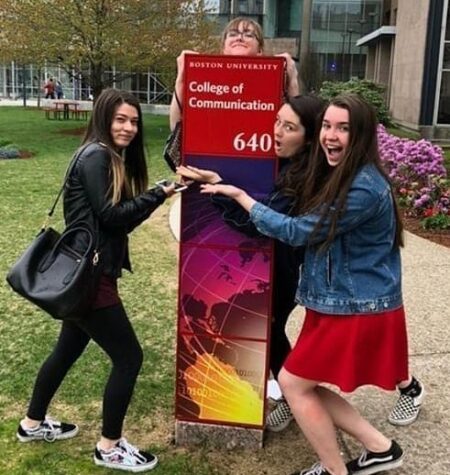 Growing is something that the class is all about.
"I've been able to become more open about myself," said Mildish.
Mildish is not only in charge of the newsroom but has been in charge of the Reasons To Be Cheerful Instagram, a step into the marketing world.
Marketing is something Mildish hopes to continue with, as it is currently what she is hoping to study at Florida Tech. While she loves journalism, "Job security is definitely something that scares me."
While job security may be a problem, financial stability may not be. Mildish had trouble deciding her yearbook quote, so she decided, "let's just plug my Venmo." With that, she has already had two people Venmo her money.
While Mildish is bringing home the bacon and leftover ice cream, there is no doubt that she will miss E104. "It's become a second home to me."
About the Writer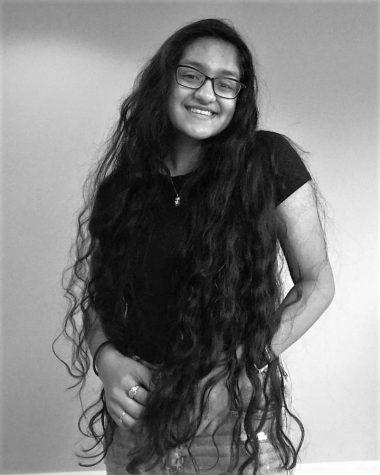 Avani Kashalikar, Staff Writer
Freshman Avani Kashalikar is a first-year journalism student for the 2020-2021 school year. She's always had an interest in journalism and writing. Her...