Girls Basketball Beats Littleton in Overtime (Gallery)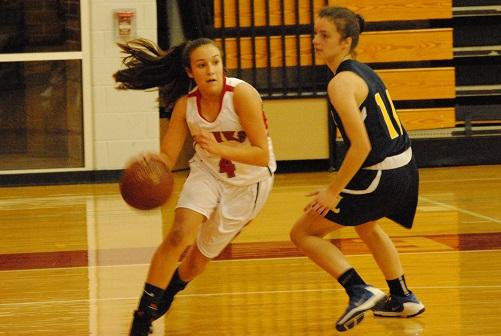 Hang on for a minute...we're trying to find some more stories you might like.
by Dakota Antelman
It took a rare overtime period to settle it, but in the end, the girls basketball team remained undefeated with a 49-40 victory over Littleton.
The win improved Hudson's record to 4-0, punctuating one of the team's best starts to any recent season.
Hudson only secured that win, however, after coming back. They trailed 24-20 at halftime and, later, 32-30 after the third quarter. They did not tie the game until the final minutes of the fourth quarter, entering overtime knotted 38-38. Once in overtime, the Hawks scored early and then padded their lead with a series of free throws.
With the win, the Hawks turned their attention to Tantasqua, whom they hosted on Thursday.